An Exploration of Agencies Dealing with Work Permits for Foreigners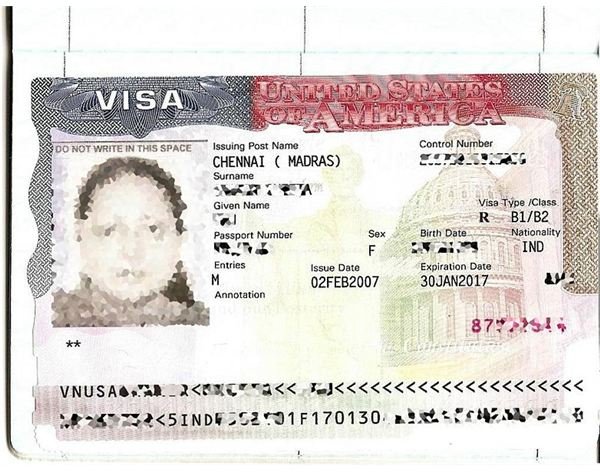 What are Work Permits?
A work permit (often times interchanged with visa or visa permit) is an official document issued by the U.S. Federal government that allows a person to enter the United States for a specific reason (for example to live, travel, work) over a certain period of time. When the permit expires, the person must either re-apply for a permit or leave the country.
Two categories for those who obtain permits to enter the U.S. are "non-immigrant" status - for those who want to live, travel or work and "immigrant" status - for those who want to obtain U.S. residency eventually through a green card. For the non-immigrant status, the most popular permits are the H1B work permits and H2B work permits (seasonal work).
U.S. Government Agencies that Handle Them
The primary U.S. agency that handles work permits is the U.S. Immigration Bureau. There are other agencies dealing with work permits and work with those who are attempting to obtain permits or already have H1B work permits. They are –
U.S. Immigration Bureau (USIB) – individuals apply here for visas permits
State Workforce Agency (SWA) – present in each state; they evaluate and determine appropriate wages for the jobs at H1B employers.
America's Job Bank (AJB) – all jobs by H1B employers must be listed at this site.
Department of Labor (DOL) – working under the Office of Foreign Labor Certification (OFLC), the DOL certifies all non-immigrant labor applications.
Regulations for Work Permits
The first regulation for work permits is the type of work that the permit supports. The H1B work permit supports full-time, long-term foreign workers in "specialty" areas such as banking, finance, teaching, accounting and engineering. For a complete list, visit: https://www.h1base.com/content/h1boccupations. On the other hand, the H2B work visa supports seasonal, short-term work in designated industries such as hospitality, resorts and hotels. For a complete list, visit: https://www.h1base.com/content/h2bvisa.
Generally, H1B work visa permit holders can use the visa initially for up to 3 years and then extend this period for a combined total of 6 years under this type of visa. There are some exceptions to this rule that involve the employer to asking for additional extensions and the employee working part-time status or for multiple employers. This visa also allows the individual's spouse and any children under the age of 21 years of age to live in the U.S. temporarily. The spouse is not allowed to work unless he/she obtains a separate H1B visa.
How to File for Work Permits in the U.S.
Filing for an H1B work permit cannot be done by an individual. Instead, it must be done by a H1B sponsor company that wishes to hire the individual to work for them. The company files the H1B work visa permit application with the U.S. Immigration Bureau. In addition to a job offer, the individual must have –
proof of education – high school diploma, college degree and transcripts, post college diplomas and certificates.
Proof of previous employment in the country of origin – recommendations from past employers.
Resume and/or curriculum vitae
Copy of passport
Other Types of Work Permits
The U.S. government has designated several other types of work permits. These visa permits work similarly to the H1B. They are –
TN1 (for Treaty National) visa permit – for Canadian and Mexican citizens who wish to work short-term in the U.S. under NAFTA. More information can be found at: https://www.h1base.com/content/tn1visa.
E3 visa permit – for Australian nationals and citizens who want to work in the U.S. for employers with E3 designation. Find information on these types of work permits at: https://www.h1base.com/content/e3visa.
J1 work visa permit – for those who want to gain practical training in the U.S. and then return home with and apply the knowledge and experience. More information can be found at: https://www.h1base.com/visa/work/J1%20Visa%20training%20visa/ref/1134/.
References
Work permit.com: US immigration - https://www.workpermit.com/us/us.htm
US Citizenship and Immigration Services - https://www.uscis.gov/portal/site/uscis
Compare work visas - https://www.h1base.com/content/compareworkvisas
(Photo courtesy of WikiMedia Commons)