Ways to Fight Negative Job References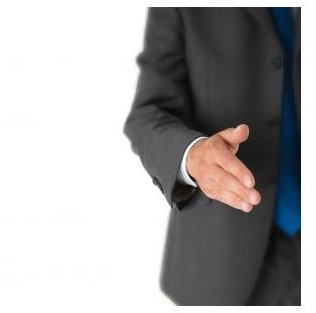 There can be nothing more detrimental to your chances of getting a new job than a negative job references. Despite most companies having
a formal policy regarding job references, there are many people who lose out on new jobs because of negative references. If you too have suffered something similar, then you must learn how to fight negative job references.
It's not always that people may badmouth you during the reference check – not speaking much, acting indifferent, or talking in vague terms can have an equally damaging effect on your job prospects. If you've come to learn that one or more of the people on your job reference list are talking negatively about you, you should consider yourself lucky, because more often than not, most people don't even come to know which job reference is talking negatively about them. When you don't know where the negative references are coming from, there is no alternative for you but to hire a job reference company to find out what your job references are saying about you.
When You've Found Out About the Negative Job References, Here's What You Can Do:
First things first, the most potent solution to fight bad job references is to use different references. Instead of getting into discussions with the people who talk negatively about you and trying to convince them to talk about your positive aspects, it's always better to find a new set of job references who know you well and who hold a favorable opinion of you. When taking to your new references, it'll do you good to remind them of some of your accomplishments when you were working with them. No one but you can be the best judge of the people who give a fair assessment of your skills and achievement, so spend some good time on figuring out who should be on your reference list and why.
The second way to resolve this problem is to arrange for a meeting with your past employer(s) to discuss the reasons why they're giving negative job references. This, of course, is a cumbersome process, but when you're running short of job references it's worth giving it a try. Oftentimes, these references may stop badmouthing you the moment they realize that you're aware of what they have been telling your prospective employers. Also, sometimes the issues that have propelled the references to talk negatively about you may be minor issues that can be settled amicably during the meeting.
The last option to fight a negative job reference is to talk it out and explain it to your prospective employer why your past employer may have left a negative remark during the reference check. The most important rule here is not to get overwhelmed and begin badmouthing your past employer. Talk in rational terms, elaborating upon things that resulted in some conflict or misunderstanding between you and your past employer. If you left your last job because of some conflict or problems with your employer, you must let the prospective employer know about it during the interview.
Undoubtedly, litigation is also a way to fight negative references, but it is best avoided – for it is time consuming, strenuous, and costly. We hope that one of the solutions that we have mentioned here can help you in preventing negative job references from affecting your employment prospects.
Image credit: sxc.hu, fotocromo