Exploring Employment for Dietitians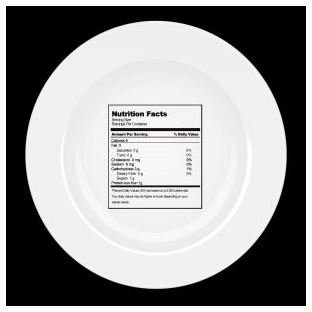 Dietetics is becoming a popular vocation these days, and every year thousands of people graduate with a degree in dietetics. After getting a degree the next task is to complete the internship and pass the registration exam to become a registered dietitian. And then, is it time to think about the bigger issue – employment. For dietitians there is no dearth of career and employment opportunities, provided the fresh dietetic graduates are willing to explore newer arenas. Here is a quick look at some of the career options for dietitians.
Careers and Employment Opportunities for Dietitians
Clinical Employment for Dietitians
There is an ever-growing need for dietitians in hospitals and nursing units, to plan and ensure nutritional food for all the in-house patients. These dietitians are required to work with doctors and other medical practitioners to evaluate and take care of the varying nutritional needs of the patients. Nearly every type of patient has some specific dietary requirements, and that's the reason hospitals employ registered dietitians to plan up patient meals.
Administrative Employment for Dietitians
Schools, universities, prisons, and even some businesses these days require dietitians to plan healthier menus for food served on their premises. With the number of schools and colleges growing at a rapid rate, dietetics graduates must explore these administrative employment opportunities. Also, with the businesses becoming more employee-centric, they're interested in providing healthier menu options to their employees in their office canteens. Thus some of them, mainly the large ones, have started hiring administrative dietitians.
Community Dietitians
There are public health care agencies and community service organizations that hire dietitians for helping individuals and families with nutrition care plans. These jobs may not be very high paying, but will certainly help fresh graduates earn a lot of quality experience. While most of the time the work may revolve around promoting healthy eating, at other times dieticians may be required to work on designing meal plans for people with special dietary needs such as the elderly, heart patients, pregnant women, and children.
Becoming a Consultant Dietitian
If dietetics graduates are more inclined toward doing something on their own, there is always the career option of starting a nutritional consultation clinic. It's quite a popular career option for dieticians since there is an increasing number of people who want their meals to be nutritionally planned. There are heart patients, diabetics, and people with such other ailments who need help with customized and nutritionally balanced diets. There are also people looking for help with their children's diets or for themselves. All such people approach private dietitians for help and advice.
Sports Dieticians
Dietitians can also start their career at sports coaching centers and health clubs where their job would entail assisting the athletes and health club members make healthier food choices. The dietitians employed at such locations work with individuals on a one-to-one basis to help them meet their specific nutritional goals.
Employment for Dietitians in the Food Industry
There are also several businesses in the food sector that hire dieticians to help them design more nutritional food products. These jobs usually involve a lot of research and are well paid.
Miscellaneous
Besides these options, dietitians can also explore some other employment opportunities in areas such as research, teaching, nongovernmental organizations, weight loss clinics, catering services, etc.
Looking for more options? Check out the rest of Bright Hub's collection of career guides and profiles.
Image credit: sxc.hu, JayLopez