Types of Careers in Business Accounting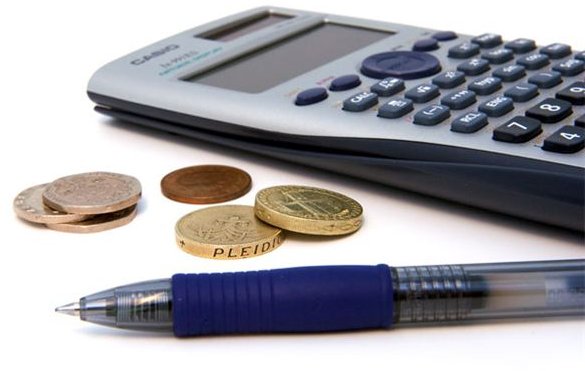 Introduction To Business Accounting Careers
The field of accounting is typically broken down into four areas: Public, Auditors, Management and Government. Each of these areas has different careers in business accounting and types of accounting specific to each. Most public accountants are CPAs (certified public accountants) but this is not a mandatory credential to the public sector, however, it is common.
Education Needed
Most business accounting positions require at a minimum an Associate's Degree. An Associate's Degree will usually afford the bare minimum of business accounting career opportunities such as entry level positions as a clerk or an assistant to an accountant who is a CPA or has a Bachelor's Degree. An Associate's Degree will not usually allow the candidate to be in a management position or a department head in any capacity.
A Bachelor's Degree is usually required in accounting or some other accounting related field. Candidates with a Master's Degree hold a higher advantage in securing positions as well as those who pursue professional stature through certification or have specialized experience in certain areas.
Management Accounting
Management accounting is known by many titles such as industrial or corporate. These types of business accountants analyze the financial information for whatever entity they work for. They may help establish budgets and provide cost management. They are usually responsible for preparing the financial reports for tax purposes and regulatory agencies. They help businesses or corporations make good business decisions based on their interpretation of the financial data.
Public Accounting
Public accounting consists of a very broad range of accounting professionals. They are sometimes certified public accountants but not always. They usually specialize in some specific area such as tax matters or forensic accounting. Public accountants may work for individuals or companies. Some may own their own business and prepare income tax forms and perform bookkeeping for individuals or businesses. Others may specialize in certain areas such as bankruptcy or consulting for human relations departments in areas such as employee benefits.
Government Accounting
Government accountants work for local, state or national governments. Their job entails auditing private businesses and government agencies to ensure they are following the law in the matters of taxation, regulation, and that revenues and expenditures are made in an ethical manner. They may analyze financial institutions or provide budget management as well.
Audit Accounting
Audit accounting is the fastest growing field in accounting today. Big corporate scandals such as Enron have made it a necessity for audits to become increasing important and more frequent. Internal auditors audit companies records to be sure they are accurate and there is no fraud occurring within the organization. They review corporations policies and procedures to ensure waste is minimal. Audit accountants usually are highly specialized in areas such as banking, insurance premiums or health care.
Conclusion
There are many different careers in business accounting and many opportunities to specialize in specific areas. The field of accounting is expected to grow as regulations and review requirements continue to increase for governments and corporations. Job opportunities are expected to remain steady. Salary varies depending on the level of education and specialization.
Sources:
Image credit: https://www.publicdomainpictures.net