Anthropology Internship Programs - Links and Resources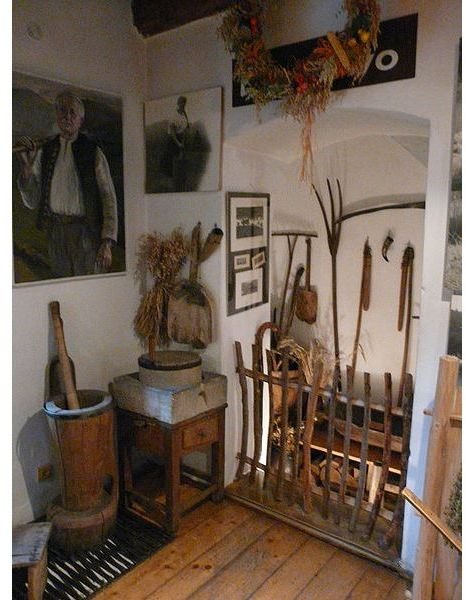 Anthropology Internship Programs: The Basics
If you're seeking an anthropology internship program, the best advice is to pursue study in an area other than your current primary focus.
Internships equate with broadened experiential opportunities that will round out your basic knowledge; you never know what path your career ultimately will take. Look for something that will bring you to new adventures!
Many anthropology internship programs afford the opportunity to travel. It's possible to combine study with travel and vacation. If you're still trying to decide what aspect of anthropology most fascinates you or what part of the world you're most likely to enjoy when you begin your career, internships let you stick your toes into the water to test what's out there.
Summer internships last anywhere from a month or, for more advanced students of anthropology, some fellowships last a semester or even a year. Many anthropology internship programs available to undergraduate students come with a course fee and some will pay you. Consult your college financial advisor to learn whether the costs can be incorporated into your annual financial package. These types of opportunities might also be available to history, geology, and psychology majors who plan to double-major.
Image Credit: Wikimedia Commons, Beskid Museum (Poland), Piotrus
Internship Availability
No matter where you're studying, your first stop should be the website of the American Anthropological Association (AAA). It offers two ways to search for anthropology internship programs:
1. Type "internship" into the search bar on the website. You will get to the same place if you select the Professional Development tab; a drop-down window offers a link to many internships, such as:
The American Museum of Natural History, which specifies only that the student must already have a basic working knowledge of osteology. You can specify on the application whether you seek a paid, unpaid, or for-credit opportunity.
The National Academies offers a fellowship program with a paid stipend for graduate students.
The Urban Institute in Washington, D.C., has its year-long undergraduate internship program open to minority students. The institute also offers year-round internship opportunities that appear among its job listings as "UI Associate." Both types are unpaid.
2. Next, also on the American Anthropological Association website, at the bottom of the internship page, you will see the link to the AAA Bulletin Board. Click to see opportunities posted on the website by colleges, universities, and agencies that offer all types of internships. Consider
these examples:
Image Credit: Wikimedia Commons, Roman Mural (Pompeii), Kleuske
Explore Other Opportunities…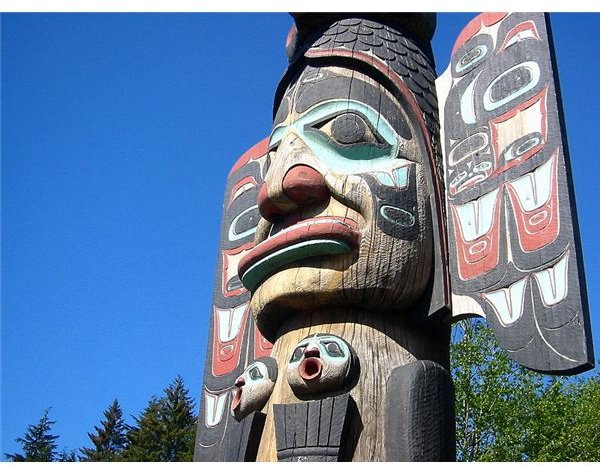 The American Indian Science and Engineering Society offers a ten-week internship for undergraduates or graduates, in Maryland, Oregon, or New Mexico. The chosen candidates receive round-trip airfare to the internship site as well as a weekly stipend, lodging, and an allowance for local transportation.
Image Credit: Wikimedia Commons, located in Alaska, by Jeremy Keith
Try also visiting the websites for the National Science Foundation, National Endowment for the Humanities, and the National Association of Museum Exhibitors, all of which offer a variety of fellowships for graduate students. These opportunities, like most for graduate students,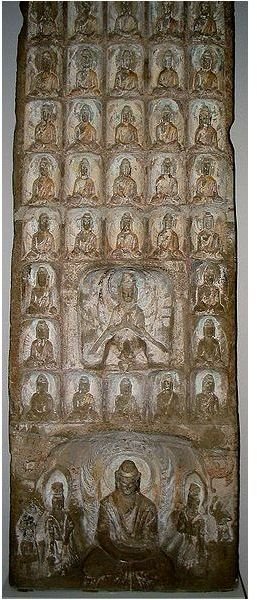 come with generous financial packages.
The Smithsonian website offers anthropology internship programs in several of its museums, galleries, and libraries. While undergraduate students do not receive stipends, it does suggest a possible funding source through its Center for Museum Studies. There are even anthropology internship opportunities for high school students.
Ask your college advisor about internships available. Many colleges and universities pay their students to work on special projects during the summer.
Image Credit: Wikimedia Commons, Buddhist Stela at the Smithsonian (uncredited).
Funding Resources
If you're looking at anthropology internship programs, why not include the cost when you prepare your yearly FAFSA? It's also worthwhile talking with your student advisor for funding options.
For funding resources, visit The Foundation Center's Philanthropy News Digest and type "anthropology" into the search bar. At this writing, only two opportunities came up, both with grant money available for graduate students—one through the National Geographic Society. You can also visit FastWeb.com for scholarship information that might be available for an internship.
The key, whether you're searching for the internship or for funding, is to look early and often. It's impossible to say when new opportunities will be posted.
Resources
American Anthropological Association
American Association of Physical Anthropologists