How to Become a Massage Therapist: Massage Career Advice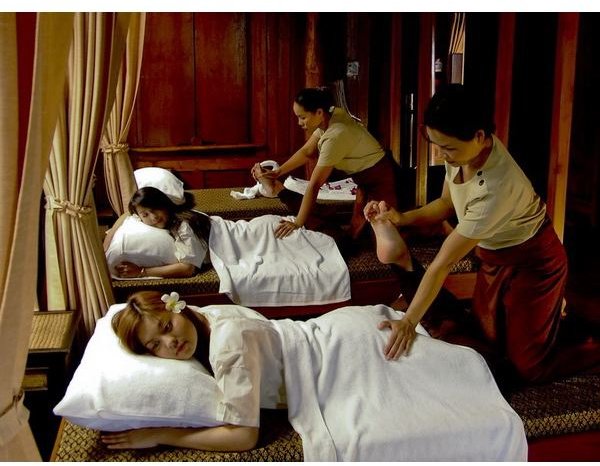 Behind the Job Title
When considering a career as a masseuse, the would-be professional discovers that there are 80 modalities(1) – or types of massage therapy – which fall under the term's general umbrella. Professionals frequently choose to study the most sought after types, such as acupressure, sports- and deep-tissue massage.
Upon being trained in these common types, other professionals may opt for specializing in one or more modalities that appeal to them personally. For example, a professional may train to administer deep-tissue and Swedish massage, Thai- and barefoot deep-tissue massage or medical massage.
Where Does a Massage Therapist Work?
It is not uncommon for physicians and therapists to include a masseuse on staff to offer additional services. Massage therapists may work out of chiropractors' offices, in hospitals or nursing homes, upscale gyms and spas, for sports organizations at their headquarters and for themselves out of storefront locales or home office settings. Some therapists operate as mobile masseuse services and come to clients' homes.
Getting Qualified and Going into Business
To become a massage therapist, it is crucial to recognize that governmental oversight of the profession varies by state. In fact, as of 2009, 42 states had regulations on the books for governing and licensing aspiring massage therapists. Alaska, Idaho, Kansas, Minnesota, Montana, Oklahoma, Vermont, and Wyoming were the exceptions and did not demand any licensing. Thus, learning how to become a massage therapist in Kansas and the other un-regulated states requires outsider licensing body cooperation. Knowing the legalities of going into business(2) will affect a future professional's choice of schooling and also influence the steps of the career path.
Sample Career Path
A would-be professional graduates from high school or earns a GED. Since massage therapy training takes place in the postsecondary setting, these basics satisfy the applicant's minimum requirements for admission.
Choose areas of specialization and interest. Most courses will cover professional standards, business ethics, anatomy, hygiene and therapeutic massage theory and also application. Some schools specialize on additional modalities.
Enroll in an accredited postsecondary program for massage therapy. For example, Lincoln College(3) in Normal, Illinois is accredited by the Higher Learning Commission. It offers a 660 clock-hour program that takes approximately 10 months to complete. At the end of the program, the successful graduate receives a Certificate in Massage Therapy. Online students can turn to the U.S. Career Institute(4), which is accredited by the Distance Education and Training Council and features a self-paced set of modules.
Obtain state-specific licenser. If going into business independently from an employer, get a business license as well.
Optional: Purchase equipment, such as a massage table or chair, oil, relaxing music selections and even towels. Although employers generally supply these materials, the massage therapist who works as an independent contractor will have to own their materials and equipment.
Keep skills and licenses up to date. Renewing a license frequently requires the therapist to take continuing education classes. Professional training venues offer hands-on and distance learning classes to accommodate the training needs of therapists.
When deciding to become a massage therapist, think long-term. Is it the idea of being self-employed that appeals the most, or would you prefer working in an alternative medicine setting? Adapt training and specialization with the long-term goal in mind.
Sources
Photo Credit: "Thai massage in a spa setting" by Bhattharasinthorn Kosawan & Chot-Anan Kittiraweechot/Wikimedia Commons at https://en.wikipedia.org/wiki/File:Thaimassage.jpg