Education and Training for Marine Biologist Jobs – The Academic Major, Core Courses, Specializations, Internship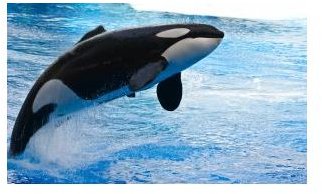 What are the Education and Training needs for a Marine Biologist?
Do marine plants and animals fascinate you? Do you want to make a career that relates to marine life? If your answer is a resounding yes, a marine biologist job gives you the chance to work in your area of interest. To work in this position, you should have specific education and training. For marine biologist jobs, the enthusiasm for the marine world and the aptitude to conduct research are the main requirements.
Education for Marine Biologist Positions
If marine organisms kindle your interest while in high school and you desire to work as a marine biologist in the long run, focus on the science courses. From biology to molecular biology, math to physics, chemistry to computers, you should have a good handle on the fundamentals. Get an internship or a voluntary work in marine companies or labs and get the pulse on marine biology projects. How do you benefit from this approach? It helps you decide if marine biology is for you. The best of all, you enhance your prospects to gain admission to a top college.
With a bachelor's degree in marine biology or a related field, you can apply for jobs most of which are not related to research. Keep in mind that "core" marine biology jobs are few for career aspirants with just an undergraduate degree. If you wish to seek a research position, you should have at least a master's degree. With it you can also apply for, among others, aquarist, lab technician and high school teacher positions. A Ph.D. makes you the best fit for research and teaching. The advanced degrees also open the doors for you to get better pay and move forward in your career.
Focus on Molecular Biology: In high school, college and in advanced programs, take courses in molecular biology. It will be pivotal for many of your day-to-day work as a marine biologist.
How to Choose a Specialization? Marine biology covers areas like marine biotechnology, marine microbiology and biological oceanography. If you wish to pursue graduate studies in Marine Biology, how do you choose an area for research? In college, study as many diverse areas of biology as possible. It helps you select a topic for research that has a good sync with your interests in the marine biology master's program
Training for Marine Biologists Positions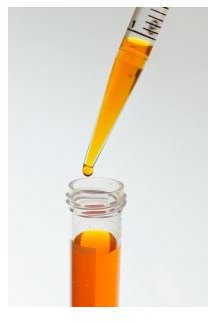 Science Courses: In your undergraduate studies, take a broad array of courses outside of your biology major. Remember to achieve success as a marine biologist you need to have a solid science foundation and research aptitude. Pick courses, for example, from the math, computer information systems, computer science and engineering fields to develop an all-round expertise.
Internship: The key to gain experience while in college is to be proactive and be alert to the training opportunities. Check if you can work with one or more of your professors whose research work fits with your interests. Find out whether they can take you as a volunteer if no paid positions are available. Internships and summer jobs that relate to marine biology are another avenue to gain hands-on experience. Explore such jobs at, for example, one of the National Marine Sanctuaries and at marine aquariums and centers.
Computer and Lab Skills: Strong skills in computers are essential. It helps you, for example, to work with advanced laboratory systems. As statistical interpretation of your data is a key function of your research, gain in-depth experience in the use of statistical software. The skills in modeling and simulation software are also necessary as also is the training in image analysis software. Hands-on experience in the use of equipment like a confocal system helps in specific research.
Communication Skills: As a marine biologist you've to publish your findings in research papers. To communicate your results to the scientific community, and the general public, you should have the skills to write in an effective way. You also need strong verbal communication abilities, especially if you work in a team and for the presentation of your research or proposal. Top-notch communication skills also make you eligible to work as a science writer.
Image Credit: Whale sxc.hu/nion; Pipet sxc.hu/123dan321