What Occupational Therapist Responsibilities Are There?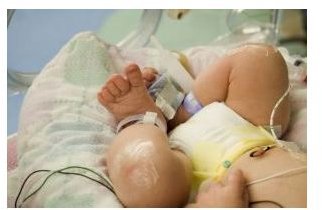 Introcution to Occuptional Therapy
For students pursuing a career within the health care fields, becoming an occupational therapist may be a choice for those who enjoying help individuals with special needs or who a disability or condition that prevents them from having a productive daily life or environment.
In this article, learn what occupational therapist responsibilities are, what it takes to get a degree and job within occupational therapy, and what the employment outlook is for this particular career.
Being an Occupational Therapist
So what does an occupational therapist do exactly? Individuals in this field help patients with the ability to perform tasks within their lives and environments. Occupational therapist responsibilities include helping individuals and patients who may have suffered or are suffering from a mental, physical, emotional, or developmental condition that prevents them from doing daily activities. Occupational therapists help their patients with treatments to recover, maintain, or develop daily life activities and schedules so that they can improve or learn basic motor functions, reasoning abilities, and to compensate in the loss of a particular function.
Occupational therapists help patients with a variety of different tasks and skills, such as learning how to use a computer to helping
them learn to dress and eat by themselves. In the cases when an individual has a physical condition, such as cerebral palsy or a spinal injury, occupational therapists can be trained to use different types of equipment, like wheelchairs and medical aids.
Physical and medical conditions aren't the only things that an occupational therapist work with, they also work with those patients whose ability to work within the work environment has been impaired. They will often help with employment arrangements, office environments, and work with the employer and the patient on how best to meet their needs.
Work Environment and Education
Occupational therapist may work in a variety of different work environments, from hospitals, mental health facilities, and schools. While the majority of occupational therapists work for one particular employer on a full time basis, it is not unheard of for an individual to work a number of different employers on a part time basis. For example, an occupational therapist may work some days within a rehabilitation facility for a hospital or clinic and other days may work as part of an educational or school setting.
The minimum requirement to be an occupational therapist is to receive a masters degree within the field. To start, occupational therapists must attend approved educational facilities and schools that are accredited by the Accreditation Council for Occupational Therapy Education, as well as sit for a national certification exam.
The type of classes that an occupational therapist would need to take are those within the biological, physical, and behavioral sciences, enrolling in classes such as biology, sociology, anatomy, and liberal arts.
As with other fields within health care, occupational therapy and those within this career will have an employment growth throughout the years of 2008 and 2018, with an expected growth of about 26%. The average wage for occupational therapists in the year of 2008 was about $66,000, with those at the upper ten percent making about $98,000. The lower ten percent made about $42,000.
Image content @ SXC
Financial Statistics @ BLS.gov