Answer the Question: How Much Money Does a Respiratory Therapist Make?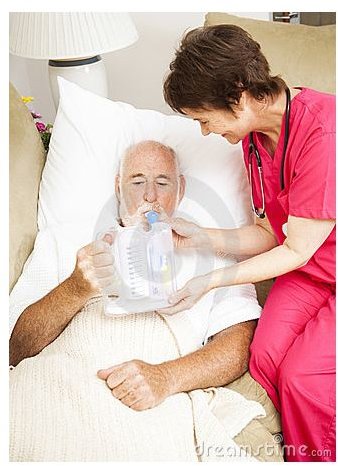 Introduction
Respiratory therapist are an important part of a hospital or clinical atmosphere. RTs help patients who have respiratory issues, such as breathing or congestion. For individuals or students who are interested in a career within this field, there may be several questions that you may have about this health care provider. What things do RTs need to know? What is their job description? How much money does an respiratory therapist make?
What an RT does
A respiratory therapist is a health care provider that evaluates, treats, and cares for patients who suffer from respiratory or cardiopulmonary issues. An RT works under a head physician, taking and providing all the responsibilities related to the care and treatments, as well as overseeing the respiratory care technicians who assist them in their assessments. They consult with physicians, other therapists, and staff in the implementation of treatments and patient care plans.
RTs work with all patients that have problems or disorders attributed with their respiratory systems. These include infants whose lungs
haven't fully developed to elderly patients who have lung diseases. Respiratory therapists conduct interviews with patients or their families in order to understand the problems, as well as to come up with plans that will help them.
The work environment for a respiratory therapist can range between 35 to 40 hours a week, whether in a hospital or in a clinic. In a hospital setting, the hours and times that a RT works can vary as hospitals are always open twenty four hours, seven days a week. In some cases, an RT may be on call - that is, in the case of an emergency, they can be called in to the hospital in order to provide service or assistance - and may endure the stresses that can come from being in a fast paced, emergency situation.
For RTs that work in smaller environments, such as clinics or home health care, they may need to go out to a patient's home or general area in order to provide care. Depending on the organization that is involved with the home health care, respiratory therapists may also be on call with these patients as well.
Respiratory Therapist Outlook
As with most occupations within the field of health care, a career as a respiratory therapist is projected to grow about 21% between 2008 and that of 2018. This growth in employment opportunity is based on the growing population of the middle aged and elderly individuals, as well the continued growth in the responsibilities of the respiratory therapist, such as case management, disease prevention, emergency care, and the detection of pulmonary disorders and diseases.
How much money does a respiratory therapist make? The average wage for in 2008 was about $52,000 a year, with the higher ten percent making about $69,000 and the lower ten percent making about $37,000 a year.
While an associate's degree is required for a career as a respiratory therapist, many students go on to receive their bachelor's and even masters within the field. Programs that are required for an RT are human anatomy, physiology, biology, as well as being able to understand and know their patient's physical and psychological needs.
Image content @ DreamTime
Financial statistics @ BLS.gov