Video Surgeon Review: Dissecting Its Amazing Video Features
Video Surgeon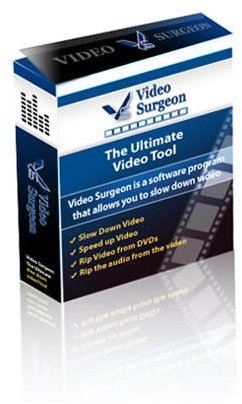 Video Surgeon is a software application that makes learning from video tutorials easy. It is dubbed as the "Ultimate Video Teaching, Training and Lessons Tool" and with its features, it may very well live up to that distinguished title. How useful is it and does it really make learning from videos easier than the usual play-watch-mimic method? Let's find out.
Downloading YouTube Videos (5 out of 5)
There are a multitude of tutorial and educational videos on YouTube that covers several topics like sports, entertainment, medicine and music. Video Surgeon lets users easily download YouTube videos so they can watch and learn from those videos from their computer even without an Internet connection. The process is fairly simple and straightforward, even people who are new to the Internet will have a pleasant time downloading the videos they desire. All you need is to put the URL of the video you want to download on the input field and the application will download your video. For an easy to use interface and a straightforward downloading feature, we give this a perfect score.
Sniffer Technology (4 out of 5)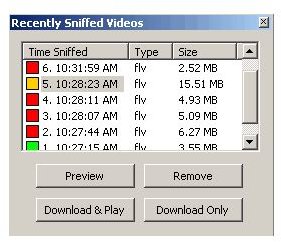 Video Surgeon's unique technology called Sniffer allows users search, discover and download videos from about 90% of all web sites that offer videos. Users are not limited to the videos on YouTube. Some videos may only be available on specialty web sites or personal web sites, and this is where the Sniffer technology comes in handy. It may not offer 100% support for downloading everything off the Internet, but 90% is a good solid number. It deserves a rating of 4 out of 5.
Slowing Down and Zooming In (5 out of 5)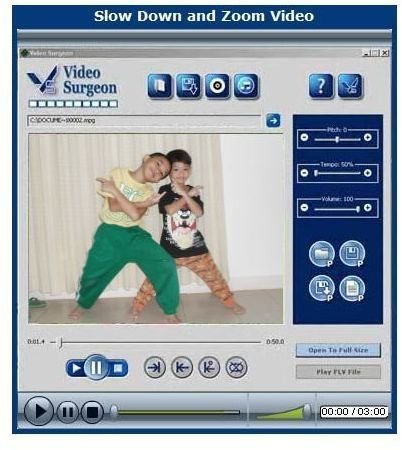 The main feature of Video Surgeon is not its ability to download videos from several web sites. Its strength and value comes with its capability to slow down videos. With this ability, users can study the videos more carefully and precisely. Aside from slowing down videos, Video Surgeon also lets users zoom in on videos so they can have a clearer view of what's happening. This way, they will have a better chance of quickly learning and understanding the lessons they can learn from the videos. Users also have the ability to isolate certain parts of the video that they have slowed down and save them into projects. This feature is called Practice Loops and it lets users directly access specific slowed down video clips that they want to study or review. Its main features get an excellent score.
Additional Features (3 out of 5)
Aside from the mentioned main features, Video Surgeon also has the capability to rip non-encrypted DVDs. This is handy if the video users want to study is in a DVD movie and not online. Another additional feature is Video Surgeon's ability to convert and save audio files to WAV or MP3 file formats. It supports playback for videos in AVI, WMV, MPG and RM file formats. These are fairly common features in video software applications, so that's why it gets an average score.
Applications (4 out of 5)
Video Surgeon is mainly a tool to serve educational purposes like learning how to play the guitar or reviewing sports clips to improve training or game strategies. However, you can also use it capability to slow down videos for other purposes like making loops of specific video fragments or pretending that you're s sportscaster doing a slow motion replay of an unbelievable sports move. It can be both educational and fun at the same time. For usability and versatility, it deserves a good score.
Price to Value (4 out of 5)
For $83, you can get the full version of this extremely useful software. For its useful features, it's worth the price. However, there are free or lower priced software out there that offer similar features, although not all. If you're a professional who can make use of Video Surgeon to improve your productivity, $83 is worth it. If you're just an individual who's just look to have fun, there are cheaper alternatives out there. Overall, we give Video Surgeon a rating of 4 out of 5.