Negative Review of Pixela ImageMixer: Why Does This Video Editing Software Get Poor Ratings?
Pixela ImageMixer
Pixela ImageMixer is a video editing software program that also acts as a video player. It is bundled with Canon cameras and was originally the only way to extract and edit videos from Canon video cameras like the Canon FS300 Flash Memory Camcorder. It can be downloaded for free from several sources so you can use it for your video editing needs, but be warned; Pixela ImageMixer is generally not liked by Canon video camera owners. Let's find out why.
Installation (3 out of 5)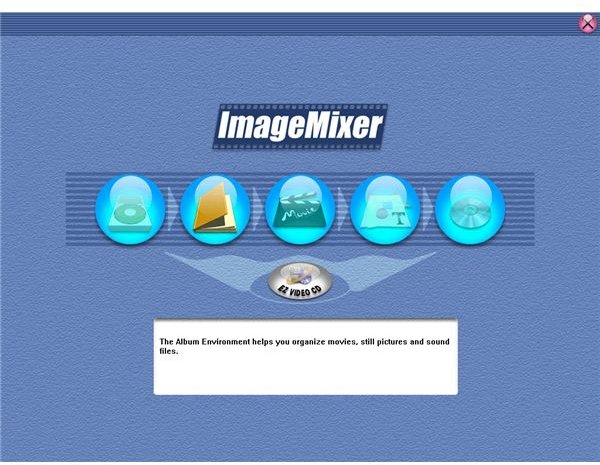 The installation process of Pixela ImageMixer seems easy enough at first glance. However, there are instances when it crashes. It also requires the user to input their video cameras serial number, which seems easy and straightforward enough. Unfortunately for the owners of some Canon video camera models, like the Wine Red FS100, the installation program rejects their serial number if they are not aware that the first 3 digits of their serial number should be entered as 808 instead of the actual numbers, 812. Other than this misstep, the rest of the installation process is smooth.
User Interface (2 out of 5)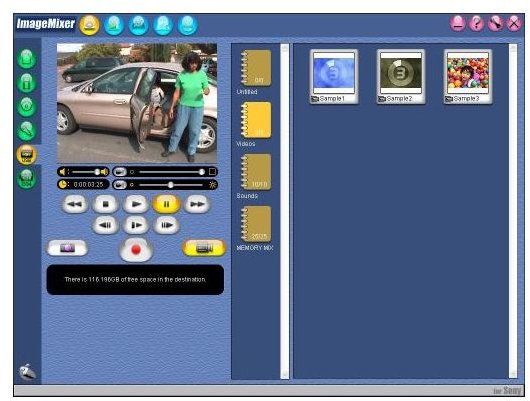 The user interface is not very pretty and it's definitely not intuitive. There are elements that do not work well with the rest of the interface. It simply is not a well-designed program in terms of navigation and usability. It works, sure, but there's definitely a lot of room for improvement. The lackluster user interface of Pixela ImageMixer gets a below average score.
Features (4 out of 5)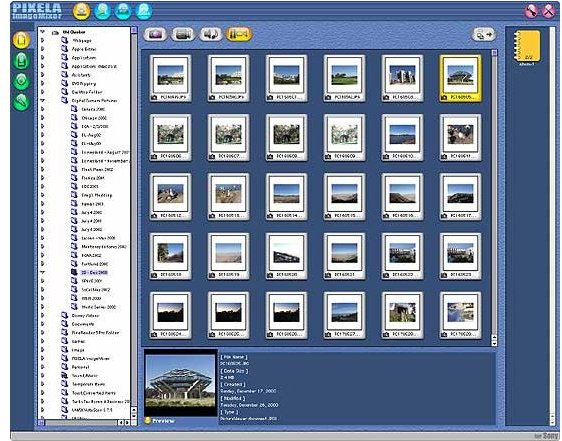 For a video editing software program, Pixela ImageMixer has it all. It can extract raw video files from video cameras. It has several options and tools for video editing. It offers a considerable amount of choices in terms of special effects and transitions. It has a library system that allows you to organize your videos. It even has a built-in video player so you can preview your videos and view your edited video projects. It covers a lot of video editing needs, and that should be something Pixela should be proud of. It gets a rating of 4 over 5 in terms of features. However, the performance of these features is an entirely different subject matter.
Performance (1 out of 5)
You will need a lot of patience if you're considering doing your video editing tasks using Pixela ImageMixer. The program usually crashes even if you're just doing simple editing tasks like cutting or applying titles. Video extraction from the camera may be easy, but transferring edited video files back to the camera is almost impossible. It is very slow, especially if you're working on multiple clips. Reports of constant crashes validate the idea that Pixela ImageMixer is simply not something you can work with if you are regularly editing videos. It gets a measly poor rating for performance.
Conclusion (2 out of 5)
If you have an extremely fast machine, you will most likely not have a lot of problems with this video editing software. However, if you're just an average Joe with an average computer setup, you will find that the wide array of features in this video editing software are almost rendered useless because of its poor performance. Pixela ImageMixer gets an overall rating of 2 out of 5.