Review of Adobe Premiere Elements 8: New Features and Capabilities Found in PRE8
New Features in Premiere Elements 8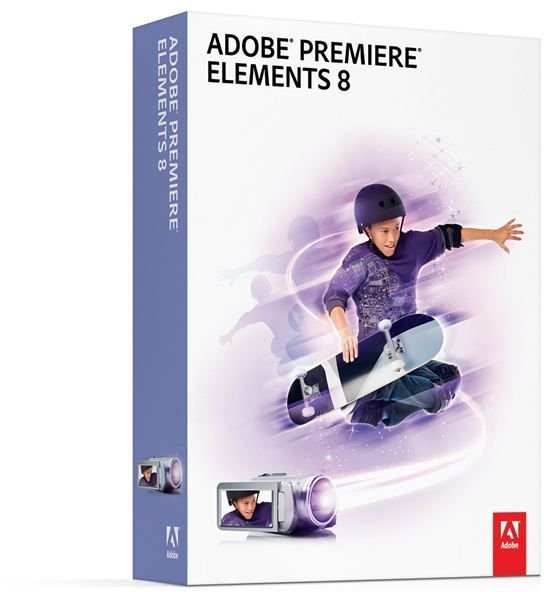 Focusing on ease of use at an affordable price, Adobe's Premiere Elements has quickly risen to the top of the list of home movie editing software. It doesn't seem like it was that long ago that we took a look at Premiere Elements 7 – in fact, since the new trend is for major software applications to come out with an upgraded version every year, it really hasn't been that long. So, one of the real questions we have to ask is: How much difference is there between version 7 and version 8?
This review will focus on the additions made to version 8 of Premiere Elements to see how much functionality has been added to the video editing software. One of the most talked about features is the newly enhanced Organizer, so we'll start there.
Upgraded Organizer (5 out of 5)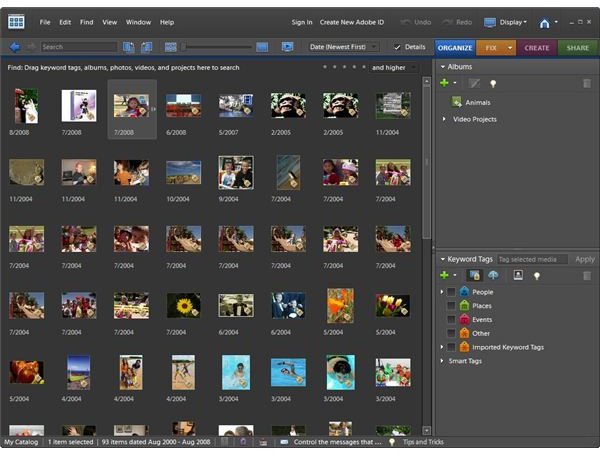 Despite being a top-of-the-line choice for producing home movies, the older version of Premiere Elements was definitely lacking a bit when it came to the Organizer. Adobe has recognized this and made some marked improvements in version 8. The Organizer is not just a tool for Premiere Elements – it actually links together Premiere Elements, Photoshop Elements, and Adobe's Photoshop.com online service.
The Organizer's Auto-Analyzer now applies Smart Tags to videos as they are imported, basically helping you sort your clips as they're uploaded to your PC. This process runs in the background so you don't have to wait for it to complete to start working on other items in Premiere Elements. However, even though the process is automated, you can specify certain clips that you want analyzed right away by right-clicking on that file and selecting Run Auto Analyzer.
If you take advantage of the offerings of Photoshop.com, the new Organizer offers even more functionality – the ability to back up and synchronize your video collection across multiple computers. This is an extremely nice feature, especially in today's world where more and more people regularly use more than one PC and want to have access to their files on every system.
Read on to the next page for the rest of our review of Adobe Premiere Elements 8.
New "Smart" Tools (4 out of 5)
Premiere Elements 8 also includes an array of new features dubbed "Smart" tools designed to automate the process of correcting technical flaws in videos so home editors can concentrate on the more creative aspects of the production process. For instance, when dragging a clip to the Sceneline, a window will pop up asking if you'd like to automatically fix quality problems. (Click any image in this article for a larger view.)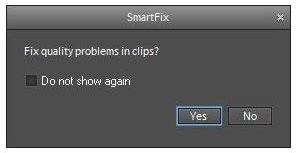 If you choose yes, the SmartFix tool will automatically adjust the color and lightning, as well as correct shaky footage problems, as the clip is added to the sceneline.
Similarly, a new Smart Trim mode can be employed to analyze any video clip and make recommendations concerning which sections should be removed. If you trust the tool enough, you can change its settings so that it automatically removes all suggested deletions for you.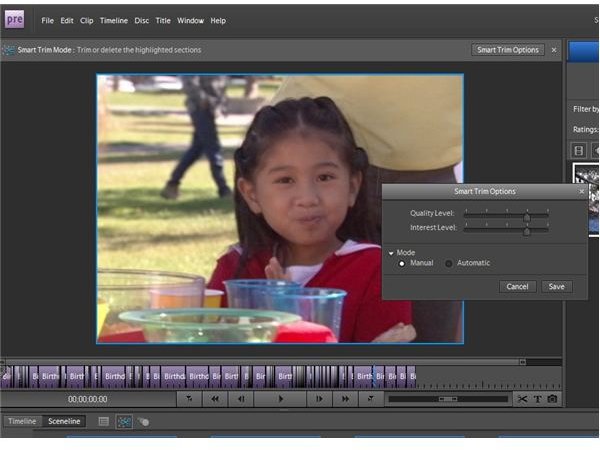 Premiere Elements 8 hasn't forgotten the audio element of movie-making, either. Another new tool, SmartMix, makes it much easier to add background music to video files without overpowering or drowning out the sounds that are already there.
Pricing (5 out of 5)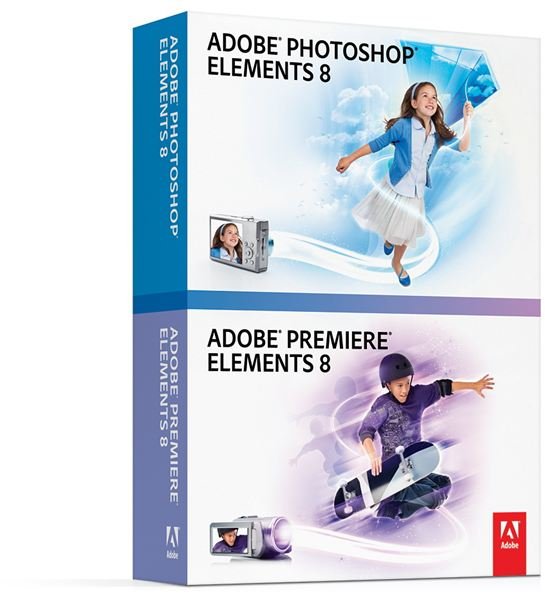 The pricing structure for version 8 of Premiere Elements is basically the same as that for version 7, except version 8 includes some nice mail-in rebate offers. The full retail price for the application is $99.99, but a $20 mail-in rebate available through the end of October 2010 lowers that price to $79.99. However, a much better deal can be had if you purchase the combo package that includes both Photoshop Elements 8 and Premiere Elements 8. Together, these two products can be purchased for $119.99 after a $30 mail-in rebate. Additionally, a bundle that includes both applications as well as a one-year Photoshop.com Plus subscription is available for $149.99 after a $30 mail-in rebate.
Special Holiday Pricing: If you are interested in the combo package that contains both Photoshop Elements 8 and Premiere Elements 8, Adobe is offering some special deals over the holidays. From November 23 through November 30, you can purchase the pair for an additional $20 instant savings on top of other offers. If you miss this sale, Adobe will be running another promotion from December 7 through December 21 offering a $10 instant savings in addition to the original rebate.
Overall Recommendation (4 out of 5)
All in all, Adobe has made some fairly nice improvements with the release of version 8 of Premiere Elements – enough to warrant considering moving up to the new version, especially if you haven't invested in version 7 yet. The pricing is particularly attractive if you're planning on purchasing one of the combo packages, more so if you can take advantage of one of the holiday specials. If you'd like to test the software out for yourself, you can download a free 30-day trial from the Adobe web site and give the new version a spin.