Negative Review of ShowBiz DVD 2 - An Entry-Level Video Editing Software
Introduction
I used to own a 1978 Chevy Camaro, and wear my hair in a mullet. Let's talk about the car, though. It had an engine. It had wheels. It had seats. It didn't have any bells and whistles. It was a stock, stripped-down, bottom-feeder, basic Chevy. There were all sorts of options that I could have had: power windows, power door locks, air conditioning, louvers, sport wheels, a T-top, an AM-FM cassette player, and a fuzzy steering wheel cover. I didn't have any of those things. I couldn't afford them working at the daily newspaper in the late 80s. The automobile life I lived was a boring, no-frills, gunmetal gray Chevy Camaro existence. When I opened the ArcSoft Showbiz DVD 2 application, I was immediately transported back to the driver seat of my 1978 Chevy Camaro.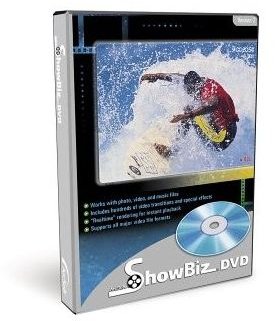 The user interface of this program is the same color as my Camaro. It is gray and colorless. Showbiz DVD has about as many features as my Camaro. It feels stripped down and basic. Now don't get me wrong, this program will capture, edit, and produce video. My Chevy Camaro took me to work. It just wasn't that fun.
The software application does have everything you need to capture video content from your camera, edit that content, produce a file for the Internet or another computer, and make a DVD. The timeline/storyboard view for movie clips and audio tracks is very simple. It has transition effects and text animations for titles. You can create a simple slideshow or music video with this program. You can edit and customize the menus for your DVDs. Let's look at a few of this application's key abilities.
The application is simple to use. You can easily see your work in either storyboard view or on a timeline. There are very few buttons compared to similar programs. The buttons take you directly to the place they say. The effects and transitions seem a bit dated, but there is a nice amount to choose from. It is very easy to understand how to apply an effect or a transition. It is a simple, straightforward video editing program. It recognized my video camera instantly. I was able to capture 90 minutes of video with just a few clicks.
This program also has a "Quick DVD" option. You can make a few choices on settings and watch while this program captures and edits your video for you. The beauty of this program is its simplicity.
Price to Value (1 out of 5)
What's Not:&nbsp
If you're buying a stripped-down Chevy Camaro, you would expect to pay stripped-down Chevy Camaro price. This program retails for $99.99. You can buy an application with many more features for the same money. For example, when I clicked on the icon to make a label for my DVD, it took me to the website to pay more money for a different program. There are other programs that have this feature without having to make another purchase. The program seems dated; the only other reviews I could find that were written on this program were over two years old. This program is not part of a suite. For the same money, you can buy a suite that has exponentially more features.
Installation & Setup (5 out of 5)
What's Hot:
This program has very low minimum requirements. According to the Arcsoft website (https://www.arcsoft.com/), the minimum requirements include:
Windows 2000/XP/Vista (Windows 2000/XP recommended). I ran it in XP and Vista and it was fine in either one. It even ran well and a 64-bit Vista environment.
Pentium III 800 MHz or higher (PIV 1.6GHz or higher recommended). I have a Pentium 4 1.8GHz machine that I ran it on without incident.
400MB free hard drive space for program installation. 4 GB+ free hard drive space for video capture and editing. This is fairly easy to accomplish with the price of hard drives being so low.
128MB RAM (512MB DDR RAM recommended). I recommend 512MB of ram as well. It used up most of my 512MB.
16-bit color display at 1024 by 768. Beware! It will not display properly in a resolution that is higher than this.
I found the installation to be quick, Vista-ready, and everything that the website promised it would be. I installed this program in a 32-bit Windows XP environment as well as a 64-bit Windows Vista environmen and it works well in both environments. I downloaded the program from the website. The download was small in comparison with other video editing applications (it was less than 200MB). It installed in about five minutes, compared to other programs, which take nearly half an hour. This is because this program is much more simple and has less bonus material to install.
User Interface (1 out of 5)
What's Not:&nbsp
Using the interface that is the front door of this application is a lot like watching a Quentin Tarantino film. By the end, things seem blurry and you just don't feel right. This is by far the worst aspect of this application.
Please continue on to the final page of this review.
Performance (5 out of 5)
What's Hot:&nbsp
This program performs well. It renders quickly and for all practical purposes seems robust. When saving to a Windows Media file, my edited project rendered at twice the speed of similar programs. I was not able to get the program to lock up or freeze at any point. It does not use up my computer's resources (CPU and RAM) like other video editing programs. It is an efficient application and both Windows Vista and XP.
Help & Support (2 out of 5)
What's Not:&nbsp
I emailed ArcSoft support about the resolution problem–if the resolution on my computer was set higher than 1024 x 768, the application shrunk down and only took up the middle part of the screen. Even if you try and maximize the program, it does not fill the entire screen. They emailed me back within 24 hours telling me to reduce my resolution to 1024 by 768. In my opinion, this doesn't fix anything. The preview screen as smaller because of this glitch. It is a poor use of desktop space. And if you're like me, you didn't go out and spend your hard-earned money on a flat-screen monitor only to fill it with applications that don't use its capabilities. Are there bunnies and bears on that band aid?
Images
Suggested Features
ArcSoft would do well to take its solid editing engine and build a prettier user interface. Simply changing the color from gray to something else would be an improvement. The effects the product includes seem dated and cheesy. The company could easily upgrade the product to include more professional-looking transitions and effects as well as expand its library. If it were to include a label application with this program, that would also be a bonus.
Conclusion
If I were looking for entry-level video editing and production software, ArcSoft ShowBiz DVD 2 would not be one of my choices. I would pass, because for $99.99, you can buy applications that are more updated, have newer effects and transitions, have more applications and features, and are easier on the eyes. This program will do the work for you, but there are better values available.
Related Products
Roxio Easy Media Creator Suite 9, Cyberlink PowerDirector