Adobe After Effects CS5: Looking at the Pros and Cons of the Powerful Editing Tool
Performance (5 out of 5)
Adobe After Effects CS5 requires a 64-bit processor, so make sure your computer is capable of handling the software. Thanks to the upgrade of Adobe software to 64 bit standards, the render time is improved drastically. Some projects render up to 50 percent faster than older versions of the popular software.
Another plus to the upgrade to 64-bit processors is the ability to preview large amounts of video, which is invaluable when tinkering with effects. The more RAM the computer has, the longer and larger the clips you can preview before rendering. Adobe also claims there is no limit to the memory performance but, as my computer only has 8 GB of RAM, I could not experiment with this theory.
The new Adobe After Effects is also compatible with formats previous versions could not handle. ACHD formats are now compatible and the program also now works with the RED camera. Thanks to the 64-bit memory, it is now easier than ever to work between this software and Adobe Premiere when putting together footage for your projects.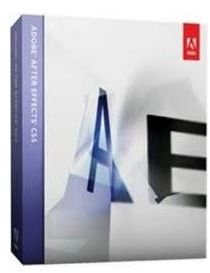 New Features (5 out of 5)
The biggest new addition to Adobe After Effects CS5 is the inclusion of the Roto Brush tool. Anyone who has tried to implement green screen knows how difficult it is to lift the image out and place it in front of a new background without any traces remaining. It is even harder to lift an image out of a live background and place it in front of another background.
Roto Brush takes care of all the hard work for you. This feature cuts moving objects out of scenes, including those with busy backgrounds. All it takes is simple brush strokes and Adobe After Effects figures out what is connected to what and lifts your subject out of the background, placing it in the new frame. There are some small corrections you might have to make but this tool eliminates the hours of work this process used to take.
Another improvement is the color correcting techniques, a very important tool for video editors. The software is compatible with numerous third-party programs, so any work done by a color editor can be imported into After Effects and integrates into the Adobe software. There are also new plug-ins included in the basic bundle including Mocha, which makes it easy to implement masks into layers.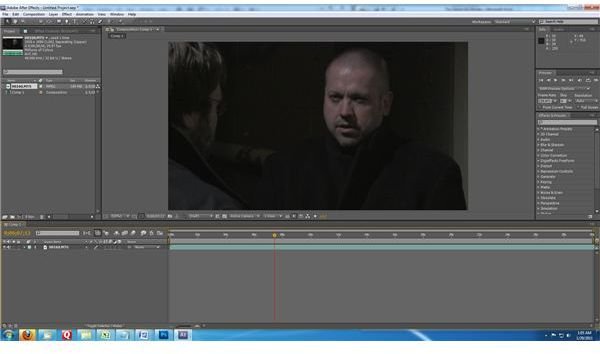 Ease of Use (3 out of 5)
Adobe After Effects is not a user friendly software tool and the learning curve is steep. This program is one of the deepest, richest video editing programs on the market. As a result, this is not the software that beginning video editors need to invest their money in. However, for those video editors who have mastered the basic video editing platforms and want to take the next step to professional video editing, this offers a ton of features.
Once you get used to the interface, using Adobe After Effects CS5 alongside Adobe Premiere CS5 has never been easier. The new 64-bit system makes moving back and forth between the programs a snap and rendering times have never been faster. For experienced Adobe Production Bundle users, this version of After Effects is a great tool and works perfectly with its fellow Adobe software options.
Price to Value (4 out of 5)
Adobe After Effects CS5 is not cheap. The software alone costs $245 as of January 2011. If you want the entire production bundle, including Adobe Premiere CS5, Adobe Photoshop CS5 and more, you will pay $1,699 as of January 2011. However, for professional video editors, there is not a better editing bundle for the price. The initial cost may seem steep but it pays for itself by the time all is said and done.
References
This article was written based on the author's personal experience with the software.
Screenshot captured by author.
Product box photo courtesy of Adobe.com.