Apple Compressor Tutorial: Common Apple Compressor Problems and Tips on Troubleshooting Them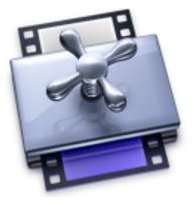 Troubleshooting Apple Compressor
As we transfer from physical film to fully digital video and HD formats, working with video codecs and video compression is going to be a major
issue. Knowing how to compress videos so that they will fit on various platforms, convert video codecs so that they are supported, and essentially work with different types of devices is part of the regular post-production process. Apple Compressor, which is part of the Final Cut Studio, is designed to make the video compression and codec process much more manageable for users. Even with Apple Compressor problems can arise, especially around the different Apple Compressor settings. Here are some of the more common Apple Compressor problems that can occur and ways to go about troubleshooting them.
Apple Compressor Settings
Apple Compressor essentially lies on a lot of pre-set video codecs that you can use. What this means is that you will choose your appropriate Apple Compressor settings according to the type of platform you want. For example, if you want to burn your video to a DVD using a DVD authoring program then you will choose one of the DVD video codec settings. There are predetermined Apple Compressor settings for things like the iPod/iPhone, Apple TV, web broadcast, podcasting, and others. If you find that once you have finished compressing video in Apple Compressor and there is a problem using that finished product in the specified medium then you likely chose the wrong Apple Compressor setting. This will be especially true if you find that you only have a single file when compressing for DVD authoring.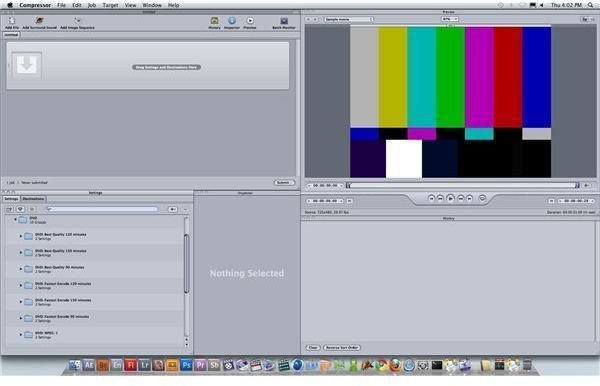 One of the most common Apple Compressor settings to have is that for DVD authoring, as Apple Compressor is the intermediary program between Final Cut Pro and DVD Studio Pro. Here you actually have a number of different options, and each one is going to end up giving you a different video quality. If the Apple Compressor problem that you see occurring is that the video quality in DVD Studio Pro is less than you needed then this will also likely be because of incorrect Apple Compressor settings. There are several options, ranging from DVD: Best Quality to DVD: Fastest Encode. For the best quality you should obviously choose from the DVD: Best Quality options, and choose the lowest time listing that you can fit. For example, if you are compressing a video project that is less than ninety minutes you should select DVD: Best Quality 90 Minutes. If the Apple Compressor problem you are having is that it is taking too long to compress the video then you should change the Apple Compressor settings to one of the DVD: Fastest Encode options.
Unable to Connect to Background Process
It is not uncommon to have a situation where your Apple Compressor problem is signified by the message "Unable to connect to background process." You will not be able to press the Submit button and this is not as easy to troubleshoot in your project as other Apple Compressor problems are. This Apple Compressor problem could have a long history and is software focused, so it requires getting rid of a few files.
Go to the /Library/Receipts location and look for the following files and delete them:
Compressor.pkg
Qmaster_Applications.pkg
Qmaster_Frameworks.pkg
Qmaster_Plugins.pkg
Qmaster_Services.pkg
After this you will head to the /Applications folder and find the following files and delete them:
Compressor
Apple QMaster
Apple Qadministrator
This will take all instances of Compressor 2 off your computer and you will then be able to re-install your Apple Compressor from your original disc, just make sure that you have your serial number available.
(File lists taken from Apple Support listing, source at https://support.apple.com/kb/TA47672)
Compressor is Slow
More often than not, the Apple Compressor problem you are dealing with is that it is running slow. If Apple Compressor is slow then you have a few options to try to troubleshoot it. First, you can change the Apple Compressor settings that it is under so that there is less video compression. Second, you can try to close out of all competing programs that could be taking the power of the computer. If you are on a network, try taking yourself off of the network as extra interference here could be the cause of the problem.