Entry Level Film Industry Jobs Where You Can Start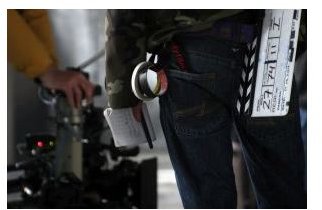 Entry Level Positions
The film industry is not made up of just directors and producers, though that is often what young film students set out to be. Most film industry jobs are dealing with more specific and technical aspects of film production and post-production, and the film industry jobs that people are going to start with are going to be in one of these areas. The kind of entry level film industry jobs that are available are going to be offered in some of the more specific areas and are usually the place that you will start when you want to work your way up to where you want to be. Here is a look at some of the most common entry level film industry jobs, what it takes to get those jobs, and what it takes to be successful.
Production Assistant
The production assistant position is often where someone just out of film school, or still a student filmmaker, may a start out. Unlike other film industry jobs, the production assistant is not always as well defined. The type of tasks that a production assistant will do, and who they will report to, will depend on the size and type of production. In general, this is the ultimate entry level film industry job where you will do all the work that needs to get done and will not be done by well-paid professional positions. You may be doing everything from wrangling extras to setting up craft service to taking out the trash, and this is a good way to learn how a film production set will work. The production assistant is not always a paying film industry job, but it is a good way to see what other film industry jobs are like and to make contacts for getting other positions. This may actually work as a form of a film internship as well.
Second and Third Assistant Director
The second assistant director is, as the title suggests, part of the assistant director department. This is often a role that those starting out as a production assistant and working their way into production coordinating roles can get into, oftentimes after either acting as the second assistant director or going through an assistant director trainee program. Here the second assistant director's role will also be defined by the production, but generally will work in the management of things behind the scenes and creating call sheets. In many larger productions there will even be a third assistant director and will do some of the things being coordinated between the first and second assistant directors, as well as many of the tasks assumed by production coordinators.
Script Supervisor
Like the second and third assistant director, the script supervisor is not an absolutely entry level film industry job, but it is one that you will likely be able to acquire after a little on set experience. The script supervisor is one of the more interesting film positions as it is your duty to keep a production on track according to the script. Here you will often follow the scene along with the script and watch the monitors to make sure that there were not mistakes and that what is taking place is in line with what was on the page, unless dictated otherwise by the director. You may even breakdown the script to see how long scenes will be and to make sure that it will make sense when shot. It will be up to you to watch the scenes as they are produced to ensure that clarity is taking place and that there is what is needed when it is brought to the editing desk.
Assistant Editor
Video editing positions are some of the best paid and most plentiful film industry jobs around, often because people prefer to work on set. To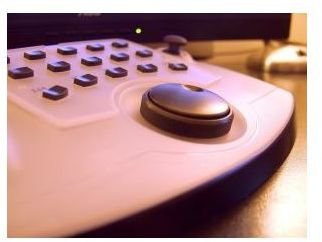 start out as a professional film editor you will usually have to begin as an assistant film editor, which means that you will be working on preparing the film editing under the direction of the lead editor. You must make sure that you know the software incredibly well and are able to do the basics of the type of editing needed.
Boom Operator
Many people start out in the world of film sound as a boom microphone operator, which is a fairly substantial and important film industry job. This is going to be one of the most physically taxing of all the entry level film industry jobs, but is also going to allow you to get to know film productions in a very detailed way and will lead you to understand the nature of sound on set. This is a great film industry job to start at if you want to end up as a sound designer later on.
Film Education
It is a pretty sharp fact that film school, or some type of college with a film and video interest in some way, is going to be required if you want to make it in film industry jobs. You are not always going to need a degree from a film school to get a position as a production assistant, but to go much beyond that you are often going to be risking your options if you have not satisfactorily had some form of college experience. This does not mean that your bachelor's degree must be in a film field, though this is going to be a major requirement for corporate or studio jobs. If you are serious about finding a film industry job to make a career, and to move in the direction of an even higher level position, you are going to need to dial into at least a bachelor's degree in a related field. Looking into the top film schools is still a great way to go and will end up opening the doors to even more film industry jobs, even though most of the practical skills you will use in your career you will actually learn when working. You are also going to need portfolios for much of your work, especially if you want to work as a film or television writer, an editor, or in the camera department.
References
Source: author's own experience.
Photos: Both images are royalty-free from Sxc.hu.
This post is part of the series: Professional Film Jobs
Here are different articles to help you find jobs in the professional film and video industry.