Tips and Ideas on What Judges Look for in a Video Editing Contest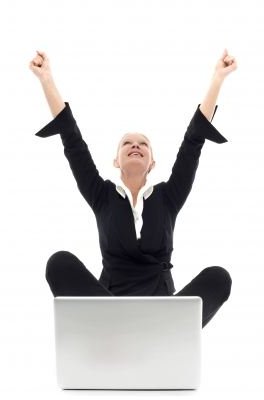 Introduction
If you think you have the creativity and the talent to edit videos and enter a video editing contest, you need to know first what judges are looking for in video entries. The first obvious factor of a winning video is the technical skills employed to create it, but it takes more than that stand out from other contest entries and actually win the big prize. Here are some of the most important qualities your video needs to have in order to impress the judges of video editing contests.
Follow the Rules
All contests, no matter what kind they are, have specific rules. It involves deadlines, video patterns, specific subjects, specified video file format, length of the video and others. You need to take these rules and regulations into consideration when editing a video because no matter how creative your video is and how amazing it looks, it would not matter if you did not follow specific rules and instructions.
Think of a Unique Concept
There will be many entries that you have to compete with in video editing contests, so one of your primary objects is to make your work stand out from the rest of them. You need to set a unique concept and base your video editing entry on that particular idea. This will make or break your entry in the eyes of the judges. Even if you have lackluster technical skills that you still need to improve, you can still impress the judges with a unique and special concept. If it sticks to the mind of the judges as something new or different, you will have a big chance of scoring the victory.
Aesthetics and Transitions
Now that you are up to speed with the rules of the contest and you already have a unique concept that you are sure will blow the judges' minds, it is time for you to put your technical video editing skills to use. Depending on the message and the concept you want to convey, use the most appropriate types of video transitions and special effects on your work. Let the aesthetics of your video capture what you want to say and what the judges want to see according to the contest specifics. A video editing contest entry is a marriage of technique, creativity and ideas, and sticking to the contest rules.
Join Contests Online
The White House News Photographers Association holds a contest every year with different categories that include photography, video editing and new media. It is not just for the members of the press. Students can also submit entries. So, if you want to test your mettle against the professionals and even non-professionals, you can try to enter this prestigious contest. You can also scout YouTube for video editing contests since it is fertile grounds for this kind of challenge that welcome both amateur and professional video editors. Music Bands are also known to hold music video editing contests featuring their music every now and then so be sure to check out your favorite bands and artists' web sites for video editing contest opportunities.
Photo Courtesy of FreeDigitalPhotos.net / Supplied by Ambro - https://www.freedigitalphotos.net/images/Business_People_g201-Woman_Sat_At_A_Laptop_p20587.html