CyberLink PowerDirector 8 Deluxe Review: A Look into an Interesting Video Editing Program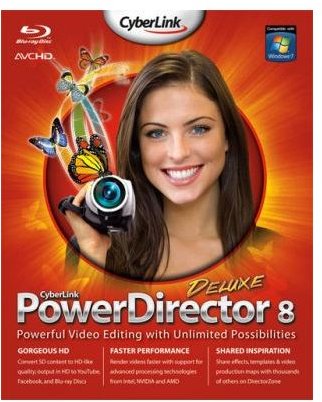 Power Review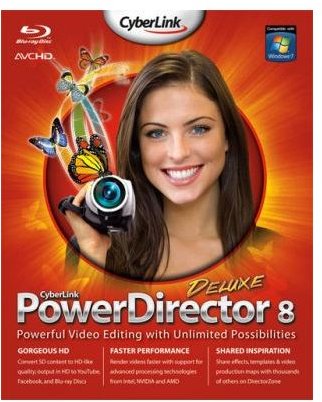 Non-linear video editing through video editing software is still a relatively new institution that came out of the 1990s, and only a few companies have come out of that in a dominant way. Starting with Avid Media Composer and then taken up by Final Cut Pro, the world of video editing has been pretty limited in terms of options. PowerDirector has stood out as one of the best alternatives to the hegemony of the other programs, and you can see its popularity increasing with the inclusion of PowerDirector reviews and tutorials showing up on different websites. Here is a CyberLink PowerDirector 8 Deluxe review that takes a look at the basic functions of the software, how it uses effects, and how the trial version works.
Interface (3 out of 5)
CyberLink PowerDirector 8 is interesting in that it unites a very basic video editing format with very complex features you will not find in even the more advanced program like Final Cut Pro or Sony Vegas Pro. What you can expect right from the start is a Timeline set up and options interface that is most reminiscent of iMovie and Windows Movie Maker, though takes a sleek appearance that is a little more aesthetic. In a surprising way it actually does surpass many of these previous versions and becomes a little more intuitive as you get into it. This all being said, PowerDirector 8 remains out of the regular pattern set up by programs like Avid and Final Cut Pro and limits its usability, but that may be fine for what it is trying to do.
Effects (4 out of 5)
Once you are able to jump past the basic video editing framework of CyberLink PowerDirector 8 you will find that there are an incredible amount of professional effect features that you would not expect, and this is the focus of most PowerDirector tutorials. One of these is the PowerDirector Particle Effects Designer that uses the field of animated particle effects and you can generate them and add them to your Timeline. There are entire professional divisions of people developing particle effects for use in animating programs like Maya, and the fact that PowerDirector adds even a moderate version of this feature is quite incredible. You can select things like fire and snow to drop into your project and even give some basic changes like the color and pathway of the objects, and all of this is put into the basic types of controls that one would expect from a program that is similar in many ways to iMovie.
Power Tools is a basic PowerDirector effects feature that will give you access to the more necessary effects, such as a slow motion capability, in a format that is easy to work with and does not require an incredible amount of interfacing. In a strange way this still offers CyberLink PowerDirector 8 effects options that you are not going to expect in competitors, as you will have options for things like rotation. The Customizable Slideshow is also an interesting options as you can select different animation styles for this, and the ability to do microscopic frame level editing with zoom features is an interesting way to get very involved in image control.
All of this is simplified, or attempting to be simplified, in your PowerDirector project, but you are still going to need to visit some PowerDirector tutorials if you really expect to learn it. It can still become a little overly complicated and confusing at some parts and it would be good if it could have been made more obvious in certain ways.
Video Formats (4 out of 5)
The formats that are allowed by CyberLink PowerDirector 8 are fairly substantial, both for exporting and capturing. There is also a reliable HD support that is going to allow the software to transfer into the new world of consumer produced HD video. What is really nice with all of these video formats is that the rendering times have actually been shortened up because of PowerDirector's specifications for certain computer hardware elements, such as the Intel Core i7. You can expect to have most video supported in your project and you should be able to work without much concern about running into strange limitations.
PowerDirector Demo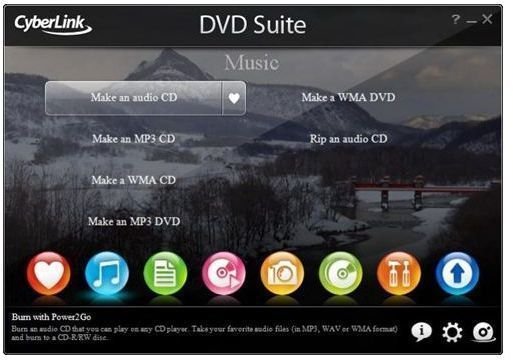 The different versions of PowerDirector is going to be confusing for some people, especially since there is now a Deluxe and Ultra version. Ultra is going to be able to add features like Blu-Ray Disc authoring, so if you are serious about your post-production work then you may just want to shell out the few extra dollars and buy PowerDirector 8 Ultra.
What you should do first is to download and try the PowerDirector demo, or PowerDirector trial version. Most programs do not allow you a trial version to really see how it works, which is why the PowerDirector demo is such a wonderful option. With the CyberLink PowerDirector 8 trial version you are going to have most of the features that you will need for your basic video editing, but do not expect to get through a complex editing project with just the PowerDirector demo. Really use this PowerDirector trial version as a way to get to know the interface and see if it is going to be intuitive enough for you so you can try to move forward with it.
Price to Value (4 out of 5)
What really sells CyberLink PowerDirector 8 Deluxe and Ultra in most of its reviews is the price, and that is absolutely the same in this PowerDirector 8 Deluxe review. This software clocks in at just above $50, and PowerDirector 8 Ultra is around $80. This is substantially less than what you would find for a package that would offer all of these different features, but you still have to remember that they are all very limited in PowerDirector 8 as it is truly a consumer focused program that would have a tough time doing large scale film projects. If you just have home video editing needs then you should feel free to try this out as your computer's base focus in video projects.
This post is part of the series: Alternative Video Editing
Here is a look at video editing systems and techniques that are somewhat outside of the more common forms.