Example of a Film Production Business Plan Outline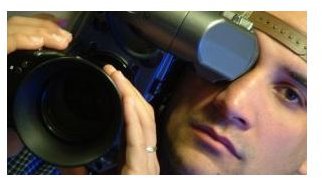 If you are an emerging filmmaker you want to put your best foot forward when it comes to not only producing memorable films but also having a business that will survive the competitive movie market. We will examine an outline of a business plan for a film production company and proceed to briefly highlight why each segment of the outline is important to your day to day business activity and ultimately your survival as a film company.
Image credit: https://www.sxc.hu/photo/265563
The executive summary is usually done towards the end. It summarizes who you are and what activities you are presently engaged in. It also goes on to highlight what the production goals are. The executive summary allows you to see clearly both the anatomy and vision for your company. We will look at a line from a mock film production company, Imagine Studios.
Imagine Studios is a film production company that produces short film with HV 30 Camera equipment. The short films are 5 to 7 minutes in running time. The genre for these films range from drama, experimental, and documentary. We plan to produce a total of 5 professional shorts per month. Each film will need a total of 5 actors that we will hire in house to cut down on production costs. There are three different divisions of our production company — production, preproduction and post production.
Company Description
The company description allows you to establish how you all started the company and who is currently on your team. This portion lets you know who is qualified and why. The following is an excerpt of Imagine Studios company description.
Imagine Studios was founded by Ebony King in 2000. She is an established book author who began translating her books into short films. She partnered with a producer named Olu Abi and formed Imagine Studios in their 2 story studio in New York, New York. The studio went from a sole proprietor to partnership business in 2004, with a total of 4 partners. The additional two partners who joined the team were 19 year old Rodney Charles, a short film director and producer from Los Angelos, California who has directed several off broadway plays for established producers and written 15 short films for a cable network, and 20 year old Miriam Wiles an actress and producer from New, Jersey. Miriam is known for her voice over work in several radio and television commercials.
Product and Service
The product or service is where you really describe your product, which in this case is short film. You will have to give the benefit of why short film is important to your audience. The following is an excerpt of Imagine Studios product description.
Imagine Studios produces 5 to 7 minutes digital films for the film festival audience. The benefits of these short films is they cover they can be matched and played in front of most feature films. Showing short films in this manner will prime the audience for what they are going to see.
Market Analysis
The Market Analysis is where you will describe both your indirect and direct competitors. The indirect are companies that serve the same customers as you do but do not necessarily have the same product. The direct competitors are other production companies that have the same objective for short films as you. You must understand not only who they are but how much of the market share they have. Here is an excerpt from Imagine Studios market analysis.
Imagine Studios Direct Competitors: Mulberry Studios who produces short film for the internet and film festival market. They and similar studios like them have 3 or more employees and own 30 percent of the short film market share. We project that this will increase by 5 % with the popularity of internet shorts.
Management Team
When you describe your management team you must elaborate on each member of your teams qualifications. This lets both you and any financial institution know that your team is top notch in their field. Below is an example of one of the members of the Imagine Studios team. Here is one member of Imagine Studios management team.
Ebony King is the Ceo and president of Imagine. She has a Masters degree in Fine Arts with a minor in broadcast journalism. She has worked for Disney television as a content producer, and NBC as a writer and editor for a total of 15 years. She oversees Imagine Studios the acquisition of new short film script concepts and manages the teams day to day production activities.
Financial Analysis
The financial analysis simply monitors the company's monthly and annual cash flow. You will be simply measuring your assets versus liabilities. The following is one line from Imagine's start up fund analysis.
Start-up Film Expenses to Fund $10,000
Start-up Film Assets to Fund $7,000
Total Funding Required $3,000
There you have it. This is a simple film production business plan outline that should get you started with understanding what you need for your film production company's success. Good luck!