Pinnacle Studio Tutorial: Basic Keyboard Shortcuts for Video Editing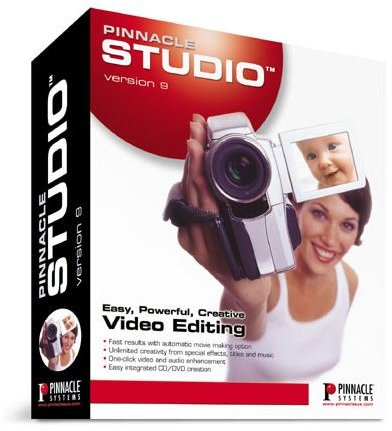 The Pinnacle of Video Editing
Pinnacle Studio is an interesting video option that comes from Avid and brings a very simple video editing format to Windows PCs. In the same patterns as iMovie and Windows Movie Maker, Pinnacle Studio actually builds on the basic video editing platform and is very accessible to new users. Even though the interface has been boiled down to the essentials, Pinnacle Studio 12 keyboard shortcuts are still used to speed up the process and make it easier to use once you have them memorized. Here are some Pinnacle Studio keyboard shortcuts to help you out as you begin.
Main Editor
The main video editing area, called the main studio interface, is where you are really going to start your project and do your main editing. This is also where the most major Pinnacle Studio keyboard shortcuts are going to be used.
Play and Stop Play - Spacebar
Quick Reverse - J
Playback Halfspeed - K
Fast Forward - L
Forward One Frame - X
Backward One Frame - Y
Mark In Point - I
Mark Out Point - O
Trim In Point Minus a Frame - Control and Left
Trim In Point Plus a Frame - Control and Right
Trim Out Point Minus a Frame - Alt and Left
Trim Out Point Plus a Frame - Alt and Right
Clear In and Out Points - G
Go to In Point - D
Go to Out Point - F
Go to Start - E
Go to End - R
Select Previous Clip - Left
Select Next Clip - Right
Set Menu Chapter - C
Clear Menu Chapter - V
Start Return to Menu - M
Zoom In Timeline - "+" on Num Pad
Zoom Out Timeline - "-" on Num Pad
Text
Working with titles is a main part of your film's post-production process, and there is a large number of Pinnacle Studio keyboard shortcuts that will allow you to work with this text editor.
Text Justification Off - Control and 0
Text Justification Bottom Left - Control and 1
Text Justification Bottom Center - Control and 2
Text Justification Bottom Right - Control and 3
Text Justification Middle Left - Control and 4
Text Justification Middle Center - Control and 5
Text Justification - Middle Right
Text Justification Top Left - Alt and Right
Text Justification Top Center - Alt, Control and Left
Text Justification Top Right - Alt, Control and Right
Expand Character Selection Right - E
Expand Character Selection Left - F
Kern, Leading and Skew - G
Move, Scale and Rotate - D
Increase Scale - Control and Up
Reduce Scale - Control and Down
Increase Horizontal Scale of Text - Left
Move Selected Characters Left - Alt and Left
Move Selected Characters Right - Alt and Right