Film Festivals in Italy: A Look at Venice International, Torino and River to River Florence Indian Film Festival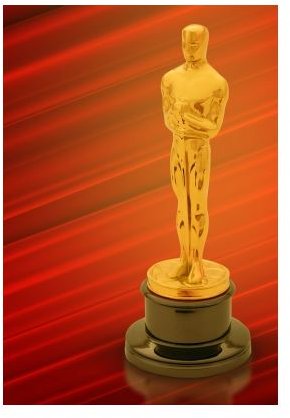 Venice International Film Festival
The Venice International Film Festival is on its 67th year. It is one of the film festivals in Italy which is organized by La Biennale di Venezia and aims to raise awareness on and promote all aspects of foreign cinema in all its forms, from entertainment, art and industry. The film festival also provides retrospective look at all major figures that have contributed significantly to the world of movie making. The film festival usually happens every September and runs for 11 days.
Awards of the film festival include jury awards for best film, best director, best actor, best actress, best young actor or actress, best cinematography, and best screenplay. There is also an award for best new film with a cash prize of $100,000. Other awards include best full length film, best short film, best medium length film, and awards for European films.
Torino Film Festival
The Torino Film Festival is on its 28th year and features up and coming filmmakers in Italy. The festival caters to young filmmakers and primarily focuses on searching new talents that can express the best in modern trends in the global independent filmmaking scene. Over the years, the film festival has awarded filmmakers like David Gordon Green and Tsai Ming-liang.
The film festival hands out awards like best feature film which gets €25,000, while a special jury award gets a cash prize of €10,000. Awards are also given to the best actor and actress. The Best Italian Documentary film winner gets €10,000 while a special jury award winner gets a cash reward of €5,000. Other awards include the best Italian short film with a cash prize of €10,000, a special jury award with cash prize of €5,000, best short film with a cash prize of €2,500, and best international documentary with a cash prize of €20,000.
River to River Florence Indian Film Festival
Established in 2001, the River to River Florence Indian Film Festival promotes films made from India, perhaps the first of its kind in the world. The film festival has grown tremendously in the past decade, getting recognition from audiences, film industry experts and mainstream media. Many Indian filmmakers, actors, and journalists have joined in the film festival, proof of the mainstream acceptance that the film fest enjoys. This year's edition is scheduled from December 3-9 in Florence, Italy.
Deadline for entries in this year's staging is on September 30. Filmmakers may send in their entries by filling out an application form found on the website of the film festival. Entries should be made in 2009 and 2010 and should be about India and made by Indian filmmakers.
The winning entry from different categories - short films, documentaries and feature films - will receive the River to River DigiChannel Audience Award plus the film will be published in the newsletter, website, homepage screening and will be aired on DigiChannel worldwide network.
In addition to these film festivals in Italy, you may also want to check the best film festivals in the world.
Photo Courtesy of FreeDigitalPhotos.net