Film Festivals in Seattle: SIFF, NFFTY and SPFF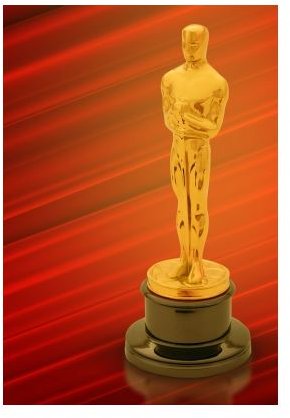 Seattle International Film Festival
The Seattle International Film Festival (SIFF) screens over 400 movies from more than 60 countries. The film festival is considered to be one of the most important film festivals in the world, with the entertainment publication Variety magazine including it on its "50 unmissable film fests." SIFF aims to bring together people from all walks of life and discover great films from various parts of the world.
The film festival awards audience winners in six categories: best documentary, best film, best director, best actor, best actress and best short film. These winners are determined by SIFF audiences through voting. Jury awards meanwhile are given to the best documentary, best new director, best narrative short, best animated short, and best documentary short. The film festival also gives out a special award for the best American film.
The most recent staging of the film festival was held on May 20 to June 13, 2010, with the film festival breaking box office records and establishing it as the most successful staging ever in the 36 year history of the SIFF.
National Film Festival for Talented Youth
The National Film Festival for Talented Youth (NFFTY) is the biggest and most successful film festival for filmmakers aged 22 years old and under. The film festival is held every spring in Seattle, Washington. It features more than 100 film screenings, panel/seminars held by expert filmmakers, concerts featuring youth bands, and opportunities for young and aspiring filmmakers to meet industry professionals. Yearly, the film festival accepts short and feature length films in different categories such as narrative, animation, documentary, experimental, international films and music videos.
The NFFTY provides a platform for young filmmakers to show their talents and learn from each other. Most of those who join this competition come from middle school, high school and college. The film festival is one of a few modern day film festivals catering to youth filmmaking. Aspiring young filmmakers can experience a film festival atmosphere with film screenings held in modern venues and participated in by industry professionals. These films also get exposure through various media like theater and the Internet, with the possibility of screening and distribution after the festival.
Seattle Polish Film Festival
The Seattle Polish Film Festival (SPFF) is a yearly event that showcases the best in Polish filmmaking. It is produced by the Seattle Gdynia Sister City Association and has been in the circuit since the '90s. The SPFF was put up by active leaders in the Seattle Polish community who wanted to showcase the Polish culture to the Seattle community through movies.
The next annual celebration of SPFF on its 18th year will be on November 4 - 14, 2010 in Seattle International Film Festival Cinema. Deadline of entry submission is on September 30, 2010. Film entry should be in DVD format with description of the film. If you can't make it to the deadline, you can send an email to [email protected] to make arrangements. Entries can also be submitted for online viewing by downloading the full film by streaming or from a secure FTP website.
The SPFF gives out awards as chosen by a jury and its audiences. Awards include Viewer's Choice Award, best drama, best comedy, best director and best short film.
Photo Courtesy of FreeDigitalPhotos.net