Three Famous Film Festivals in China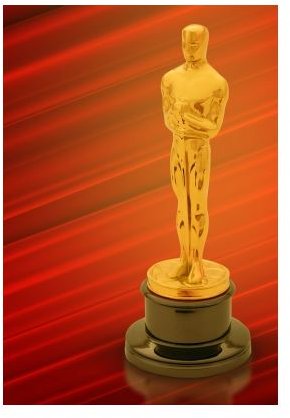 Introduction
Being one of the most cultural hubs in Asia, China is host to numerous film festivals promoting not just Chinese films but also those from other Asian countries. Film festivals in China are aplenty, and this article discusses three of the more established: the China International Children's Film Festival, Hong Kong International Film Festival, and Shanghai International Film Festival.
China International Children's Film Festival
China International Children's Film Festival (CICFF) is supported by the Film Bureau of the State Administration of Radio, Film and Television (SARFT) of the national government of China and organized by the China Children's Film Association. There have been 9 stagings of the film festival since it was launched in 1989. The most recent staging was in September 2009 held at the coastal city of Qingdao. The film festival aims to promote family oriented films in China.
Entries to the film festival should be on Digit beta, 35 mm, and must not exceed 70 minutes. Entries should have English subtitles. Awards up for grabs in this film festival include favorite feature, favorite animation, favorite foreign film, favorite Chinese film, favorite actress, and favorite actor.
Hong Kong International Film Festival
The Hong Kong International Film Festival (HKIFF) is one of the most reputable film festivals in Asia, gathering filmmakers, artists and filmgoers from various parts of the globe in launching new films and exhibiting some of the more outstanding flicks in recent years. The film festival is the largest cultural event in Hong Kong, screening more than 250 titles from over 50 countries. The most recent film festival held on March 2010 garnered an audience of half a million. A concurrent event of the HKIFF is the Hong Kong Film and Television Market (FILMART) where more than 4,500 business executives from the film industry gathered. The film festival showcases new talents, exhibiting the depth of Chinese cinema while putting Asian talents to the global forefront. Aside from film screening, the film festival also includes seminars and filmmaking workshops put up by some of the more respected filmmakers from different parts of the world, celebration parties, and other events.
Fourteen awards are at stake during the film festival, with awards given to the most outstanding film, best director, best actress, best actor, most outstanding newcomer, best supporting actor, best supporting actress, most outstanding screenwriter, best cinematographer, best composer, best production designer, best editor, best costume designer, and best visual effects. Special awards are also given.
Shanghai International Film Festival
The Shanghai International Film Festival is one of the biggest film festivals in East Asia. It was first held in 1993 and has since been held every two years. There are numerous awards at stake in this film festival, including best film, most outstanding director, best actor, best actress, plus a special jury award. The most recent staging was held on June 12-20, 2010.
The film festival features four programs including competition, SIFFORUM, SIFF Mart, and International Film Panorama promoting the Chinese film industry and bridging linkages with other international film industry experts from various parts of the globe.
Photo Courtesy of FreeDigitalPhotos.net