Adventure Film Festivals: Looking at Four Popular Adventure Film Festivals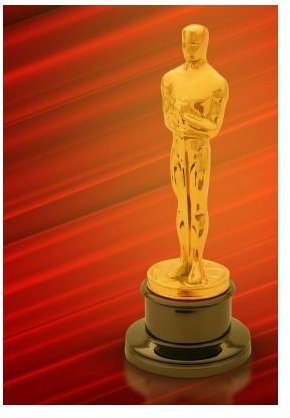 Introduction
Different adventure film festivals are organized year in and year out in various parts of the world. This type of film festival caters almost exclusively to adventure films and documentaries. Most adventure film festivals showcase clips done by real people who are often engaged in adventure sports. This article focuses on some of the more established adventure film festivals held in different countries.
Adventure Film Festival, UK
This month-long film festival screens some of the best and freshest adventure sports films and documentaries in different cinemas across the United Kingdom. The best thing about this adventure festival is the tickets to all film screenings are free, with fans able to get free tickets just by logging on to the official website of the film festival. The film festival also invites adventure racers and filmmakers to spice up the month-long affair. Guests usually discuss their latest exploits after exhibiting their movies, and then interact with the audience. There are three themed nights in the festival: action adventure, elemental adventure and high altitude. The film festival specializes on films that show daredevil feat and impressive exhibits of amazing human physical and mental ability.
Reno Tahoe Adventure Film Festival
This annual film festival held in the USA showcases short, usually ten-minute, clips taken from action sports films. These films may show sports such as snowboarding, skiing, rock climbing, kayaking, mountain biking, surfing, skating and other high energy sports. Established in 2002, the film festival has built its own legion of followers, with around 2,000 individuals attending multiple shows. The festival also hosts a raffle where attendees can win adventure sports gear, season passes and skiing trips.
Queenstown Adventure Film Festival
This adventure film festival held in Queenstown, New Zealand celebrates the spirit of adventure and human courage by showing independently sourced clips from different parts of the world. Clips shown during the festival are sure to elicit reactions from just about anyone who watches them – from the hardcore adventure junkie and even those who are timid enough to let others take the risks of adventure sports.
The film festival particularly screens films focusing on different themes like action, travel, and environmental. The festival has become one of the more established events in New Zealand, taking viewers to the exciting world of adventure sports while inspiring them to become more adventurous as well.
International Adventure Film Festival Calcutta
The only film festival of its kind in the country of India, the International Adventure Film Festival Calcutta is held every November. This two-day affair is organized by the Giri Doot Mountaineering Association of India to present clips of courage and adventure never before seen or heard in India. The film festival may not be one of the most well-funded of the adventure film festivals mentioned in this article, but it has been getting a lot of raves from adventure sports and film enthusiasts particularly in India. The film festival also seeks to promote the importance of protecting the environment by encouraging environmental films.
These are just some of the different adventure film festivals in the world.
Photo Courtesy of FreeDigitalPhotos.net