Top 3 Film Festivals in Los Angeles Discussed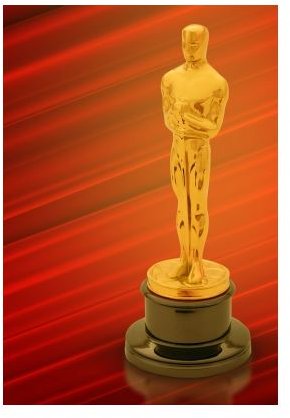 Introduction
Los Angeles is considered the city of stars because it is where Hollywood is located. As such, film festivals in Los Angeles are a plenty. Movie buffs, movie stars, filmmakers and industry experts converge in these film festivals to share inputs about filmmaking, create linkages and of course, enjoy different film genres. This article lists some of the popular film festivals held in Los Angeles.
Los Angeles Film Festival
This festival has been running for 16 years and has been one of the more established film festivals in Los Angeles. Aside from premiering some of the best independent films from filmmakers around the world, it has also featured smash hits like The Devil Wears Prada. It connects the movie-going public to film experts, highly acclaimed filmmakers and up and coming stars in the acknowledged entertainment capital of the world. The 2010 staging of the festival will feature more than 200 films made up of features, shorts and even music videos sent in by filmmakers from more than 40 nations. Jury awards are given to the best narrative and best documentary entries, with the winners taking home $50,000. There are also awards given to the best animated film, audience award for best narrative feature, audience award for best documentary feature, best international feature, best short film and best music video.
Los Angeles Latino Film Festival
The Los Angeles Latino Film Festival features documentaries, feature films, and short features by Latino filmmakers featuring Latino actors and penned and produced by Latino producers and writers. Movies screened in the festival often depict Latino culture. The Los Angeles Latino Film Festival is a highly competitive festival giving away cash rewards while providing a venue for Latino film makers to come together and meet with potential buyers and distributors. There are also meetings, filmmaking workshops, and educational programs hosted by the film festival committee for participants of this event.
The film festival hands out awards for best film, best documentary, best opera prima, best short film, and audience choice awards for best feature, best documentary, and best director. Acting awards are also given to acknowledge the best actors and actresses who appeared in the film entries. The Los Angeles Latino Film Festival's most recent staging in 2010 featured 91 films, 46 of which were features and the remaining 45 entries were short films.
Los Angeles Greek Festival
The Los Angeles Greek Festival celebrates arts, cinema and culture excellence while bridging the gap between Greek filmmakers and Hollywood. The four year film festival has become the premier film festival for Greek filmmakers and film lovers while giving up and coming Greek films the opportunity to be viewed by a wider audience in Los Angeles. The film festival gives recognition to the best entries through its Orpheus Awards given to the best feature film, best documentary film, best short film, and audience award for favorite fiction and documentary films. The Greek film festival is one of the up and coming film festivals in Los Angeles.
Photo Courtesy of FreeDigitalPhotos.net