Sci-Fi Film Festivals: Sci-Fi-London, International Horror & Sci-Fi Film Festival and Boston Sci-Fi Film Festival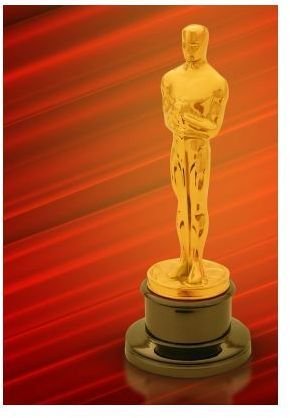 Introduction
Sci-fi film festivals gather fans, filmmakers, actors, and producers of the sci-fi genre. Sci-fo, or science fiction, is a genre which touches on imaginable science innovation. Sci-fi movies usually take place in a futuristic setting. There are several established film festivals catering exclusively on sci-fi films.
Sci-Fi-London
The leading genre event in the United Kingdom, the Sci-Fi-London Film Festival is also acknowledged as a premier launch pad for sci-fi and genre movies. Some of the more popular movies that premiered at this film festival include 28 Weeks Later and Chemical Wedding. Now on its 9th year, the festival premieres dozens of UK sci-fi movies. It has also featured other formats like shorts, documentaries, features and world premieres all catering to the sci-fi genre. The festival usually runs for six days. The festival attracts thousands of fans, usually children and families who enjoy watching sci-fi flicks. Most of the entries submitted to the film festival eventually make their way to cable channels like the Sci-Fi Channel.
The film festival not only attracts hardcore sci-fi fanatics but also casual movie goers. Some of the more avid fanatics come in costumes to spice up the screenings. It also hosts the yearly Arthur Clarke Award for Sci-Fi literature, bringing together the best minds of the sci-fi genre under one roof.
International Horror & Sci-Fi Film Festival
Next on our list of sci-fi film festivals is the International Horror & Sci-Fi Film Festival. This festival is considered the prime genre festival in Arizona, USA. It screens some of the most unforgettable sci-fi films and exhibits sci-fi flicks of promising filmmakers. Independent filmmakers send in their horror and sci-fi feature and short films to the film festival which usually runs for four days every October. Stars from sci-fi film classics also grace the event while the film festival inducts some of them in their Hall of Fame. Also spicing up the festivities are costume parties for an authentic horror and sci-fi feel.
Awards are also handed out to categories like best sci-fi feature, best director, best documentary, best animated sci-fi feature, best sci-fi short film, best sci-fi animated short, best alternate reality feature, best surreal short film, best sci-fi musical, best alternate reality short, best cinematography, best sci-fi tragedy, best story, best set design, best surreal future short film, and best fantasy short film.
Boston Sci-Fi Film Festival
This is the oldest sci-fi film festival in Boston. The Boston Sci-Fi Film Festival is usually held every February in downtown Boston. The film festival is not the typical competitive film festival as it features fans gathering and watching sci-fi films for 24 straight hours. Around 12-14 sci-fi feature films are screened, with a mix of vintage and modern classics. Fans usually troop to the film festival wearing their best costumes to add a merry feel to the proceedings.
These are just some of the sci-fi film festivals held in different parts of the globe and only goes to show how well-accepted the sci-fi film genre is anywhere in the world.
Photo Courtesy of FreeDigitalPhotos.net