St. Louis International Film Festival: Entry Submission Guides and Amazing Awards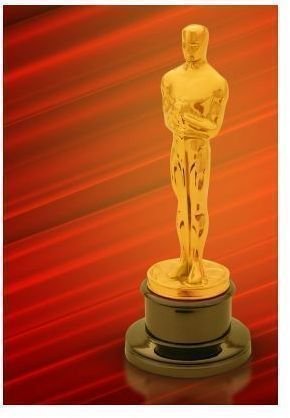 Introduction
The St. Louis International Film Festival (SLIFF) is an annual film fest held in St. Louis Missouri, USA. It was established in 1992 and underwent a change in name to "Cinema St. Louis" in 2003. It screens more than 300 films during a 10 day run usually held during the month of November. For this year, the internationally renowned event will take place starting November 11 up to November 21, 2010.
Enhancing Filmmaking Scene
The film festival is acknowledged by some critics as one of the ten best international film festivals in the United States. It provides independent filmmakers and production outfits with the opportunity to have their films viewed by a wider audience. The film festival also allows local film enthusiasts to view high quality art films. It also allows for the interaction of filmmakers and moviegoers for better appreciation of the film festival entries through interactive sessions held during the festival.
Awards
There are six award categories in the St. Louis International Film Festival. The Audience Choice Awards give out recognition to the best feature, international feature and documentary entries as decided by the audiences. The Interfaith Awards has two recognitions for best feature and best documentary, while the New Filmmakers Forum awards the best entry for a new filmmaker. The Interfaith awards are judged for their artistic merit, underlining human conditions and promotion of ethical, spiritual and social values.
Short feature awards come in six categories: best of fest, best live action, best animated, best short short, best local, and best documentary short. The St. Louis Film Critics awards and the Midrash award round out the list of awards given in this film festival. The Midrash award is given to shorts and features directed by natives of St. Louis or those who have strong ties with the community. Films also have to be shot in St. Louis for it to be considered for the award. A cash prize of $1,000 is given to the winner of this award.
Submission of Entries
The 19th edition of the St. Louis International Film Festival promises to be more exciting and prestigious than previous years. Filmmakers from numerous countries are expected to participate in this year's film festival. The film fest committee prefers submission of entries online through the Withoutabox facility.
All entries should be complete as the film festival committee does not allow works-in-progress entries. Entries should not have been publicly shown in St. Louis and not widely made available commercially in the United States before the festival. All entries should have English subtitles if in a foreign language. Filmmakers should also be submitted with a completed entry form with appropriate payment fees settled.
All entries submitted should be on DVD or Blu-Ray formats. Filmmakers have to provide a self stamped envelope if they hope to get back their screener. Payments can be made by money order, credit card, and check. There are no reduced entry fees offered by the St. Louis International Film Festival. Entrants will get notification on their entries' status by September 15, 2010,or earlier.