Hollywood Film Festival: Helpful Information and How to Join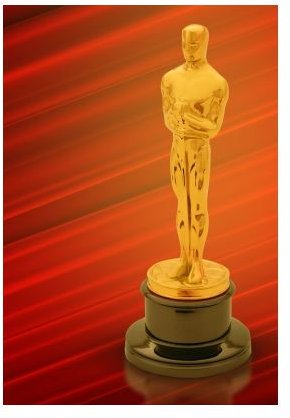 Introduction
The Hollywood Film Festival is a yearly movie festival held in Los Angeles, California. Established in 1997 by Carlos de Area and wife Janice Pennington, the festival aims to create a connection between reputable Hollywood studios with independent filmmakers while honoring the best in filmmaking. Many filmmakers dream of joining this film festival since it opens their doors to a possible relationship with big Hollywood studios. The film festival is so big it is composed of various film festivals catering to specific genres and movie formats.
Hollywood Film and Comedy Awards
One of the festivals that make up this prestigious film festival is the Hollywood Film Awards. To be eligible for this competition, filmmakers should submit a documentary, feature, music video, or short subject. Selected finalist films will have the chance to be screened at Hollywood Film Screenings, with prizes such as VIP access to gala, parties, and screenings. The Hollywood Comedy Film Festival accepts domestic and foreign comedies. The Comedy Film Festival enables aspiring filmmakers to have the exposure and be spotted by Hollywood Studios.
Music Video and Mobile Film
The Hollywood Music Video Film Festival highlights music videos from international and domestic filmmakers and talented artists, giving them the exposure so they get a break from the Hollywood community. The Hollywood Mobile Film Festival highlights shorts, music videos, ad spots, mobile content websites with a maximum length of 4 minutes. This festival gives out awards such as best mobile short, video game, music video, mobile commercial, mobile advertising, and mobile content website.
Animation and Documentary
The Hollywood Animation Film Festival is open to foreign and US filmmakers with a talent for making entertaining and high quality animated films. On the other hand, the Hollywood Documentary Film Festival is open to filmmakers who can showcase documentaries shot in any part of the world, with selected documentaries competing in the main competition of the festival.
Kids and Horror festival
The Hollywood Kids Film Festival is open to filmmakers with movies having family-friendly themes and giving them the visibility in Hollywood. The Hollywood Kids Awards likewise is given to the best feature movie during the Hollywood Discovery Awards event. The Hollywood Horror, Sci-Fi and Fantasy festival, meanwhile, is open to all experienced and neophyte filmmakers that can come up with the most ingenious movies of the horror, sci-fi and fantasy genre.
Independent and International Film Festival
This film festival is open to all independent filmmakers who have limited budget in making their movies. Selected indie movies will get to compete in the main competition of the film festival. Meanwhile, there is also the Hollywood International Film Festival which highlights films made by foreign filmmakers.
Shorts Film Festival and Digital Film festival
The Hollywood Shorts Film Festival invites filmmakers with their short films entries. The Digital Film Festival is open to filmmakers specializing in digital films, and giving them the exposure in Hollywood.
Sending of entries
The Hollywood film festival accepts entries for each festival monthly. It prefers to accept entries online through the film festival's Withoutabox.com facility.
Photo Courtesy of FreeDigitalPhotos.com