Short Film Festivals: The Movie Extra Tropfest and The International Short Film Festival Winterthur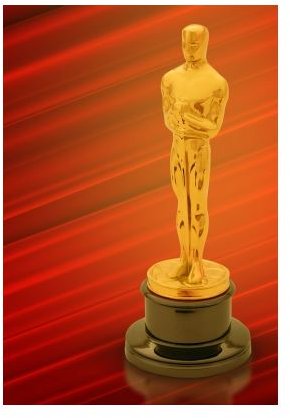 Introduction
Short film festivals abound for filmmakers to showcase their talents in making films. In almost any part of Europe and the United States, for instance, organizations have established festivals for short films. Two festivals for short films - Movie Extra Tropfest and International Short Film Festival Winterthur - will be discussed in this article.
Movie Extra Tropfest
The Movie Extra Tropfest is the most prestigious short film festival in Australia, and also one of its most important cultural events. It is also considered as the biggest short film festival anywhere in the world. It has been recognized for its contributions to the rapid development of Australia's film industry as it has provided it with a platform for neophyte filmmakers to showcase their talents. The said film festival has also opened the doors for audiences to appreciate the works of emerging short film directors.
The annual film festival charges no fees for moviegoers. The festival is actually an outdoor celebration where bands and musicians play while filmmakers and artists arrive on the Gibson Artist stage for red carpet arrivals. After the screening there is an awards ceremony to honor the best entries.
Entry Submission
The yearly short film competition is open to any filmmaker - aspiring or experienced - regardless of their background. The competition accepts an average of 650 entries annually, with 16 of them chosen as finalist. Finalists will be competing for a combined cash prize of more than $150,000.
Only four guidelines are to be followed by those wanting to join the film festival:
The entry should be made exclusively for the film festival.
It should not have been exhibited publicly before the film festival.
The short film should not exceed 7 minutes.
It should contain the Tropfest Signature Item which changes every year.
International Short Film Festival Winterthur
This is the largest short film festival in Switzerland, and one of the most prestigious in Europe. This annual festival is usually held every November. Through the years the festival has generated a lot of buzz and given a platform for the exhibition of European short films. The festival exhibits short films of all genre types as long as the films have been completed in the past two years, with a length of no more than 30 minutes.
The best short film of the festival gets a grand prize of about $12,000 US while there is a promotional award with cash prize of $10,000 for outstanding directorial achievement. Then there is a Swiss prize for the best film of Swiss competition with a cash prize of $8,000.
Entry Submission
Filmmakers wanting to join the film festival should fill out the online entry form and have it submitted with the necessary documentations before the 31st of July. Applicants also have to send a DVD copy of their entries before the said deadline. Entries may be sent to the International Short Film Festival Winterthur, P.O. Box 285, 8402 Winterthur, Switzerland.