Documentary Film Festivals: Two of the Best Film Festivals in the US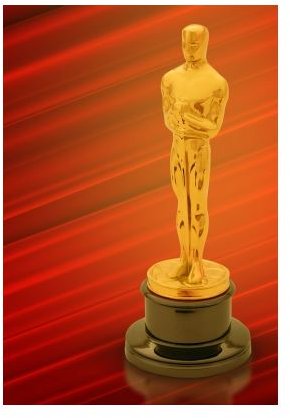 Introduction
Numerous documentary film festivals around the world recognize the most innovative and outstanding documentaries from both experienced and novice filmmakers. Cineastes and movie production veterans alike participate in these documentary film fests to promote awareness and appreciation of the documentary film medium.
Chicago International Documentary
One of these is the Chicago International Documentary festival which runs for 10 days every year. Since 2003, the festival has helped celebrate the uniqueness of the documentary film. Its eclectic programming has allowed many moviegoers to appreciate the art of the documentary power and its ability to inspire and communicate ideas to a wider audience. The film festival has also provided a venue for emerging film artists and film buffs to see the most unique documentaries from Chicago and various parts of the United States. Cash prizes of up to $50,000 are granted yearly by the said film festival.
The Chicago International Documentary festival is presented by the non-profit organization Society for Arts which depends on contributions from the government, private sector and individuals to support the festival. There are nine awards given out by the festival, with the highest honor of Chicago Documentary Grand Prix having a cash prize of $25,000. Other prizes include the Chicago Short Film Grand Prix with cash prize of $5,000; Innovation award with cash prize of $2,500; Cinematography Award with cash prize of $2,500; Chicago audience award with cash prize of $1,000; Humanitarian award with cash prize of $1,000. Other awards are the Discovering award for most promising filmmaker with cash prize of $500, and Production award with cash prize of $200.
Atlanta International Documentary Film Festival
Another documentary film festival in the US East Coast is the Atlanta International Documentary film festival or DocuFest Atlanta which brings independent documentaries from various parts of the globe. The film festival is a platform to show different documentaries which either entertain or educate movie buffs of all ages. The competition gives out awards like best documentary feature, best director, audience's choice award, best cinematography, best comedy documentary, best social documentary, best environmental documentary, best dramatic documentary, best international documentary, best environmental documentary, best dramatic documentary, best local documentary, best inspirational documentary, and best international documentary short.
The festival charges as cheap as $25 for short documentaries and $35 for feature documentaries for those who pass before the early bird deadline. Entries which make the regular entry deadline are charged $30 for shorts and $40 for feature documentaries. Late entries are charged $45 for short documentaries and $55 for feature documentaries. All entries should be in DVD or mini DV formats. Documentaries in foreign languages should have English subtitles. All entries should be accompanied with press kits and similar publicity materials. The festival committee prefers getting entry applications via paperless methods, and filmmakers are advised to visit the official website of the festival.
These are just two of the more established documentary film festivals in the US East Coast which have proven successful in promoting awareness of documentary film in that part of the United States.
Photo Courtesy of FreeDigitalPhotos.net