Horror Film Festivals: New York and Sacramento Horror Film Festivals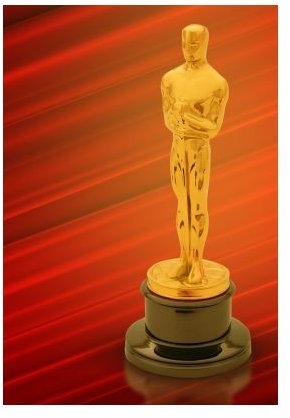 Introduction
Filmmakers who have a talent or passion in making scary movies should seriously consider joining horror film festivals. There are several film festivals catering to horror movies in the United States. In the East Coast, there is the New York Horror Film Festival and in the West Coast, there is the Sacramento Horror Film Festival.
New York Horror Film Festival
The New York Horror Film Festival was established by director/producer Michael Hein in 2001. The event is a week-long gathering that happens every October and participated by filmmakers, industry experts and press members from different parts of the world. A highly competitive film festival, the New York Horror Film Festival screens about 50 films every year. Awards are given in various categories such as best short film, best feature film, best special effects, best cinematography, best actress, best actor, best screenplay, and audience choice.
NY Film Fest: Entry Submission Guide
The horror film festival accepts entries starting January 1 up to September 15. Late submission of entries is from September 16 to October 15. Entries should only be in DVD format. Filmmakers will be notified regarding the status of their entries on or before October 15. Selected films are screened in 35 mm, 16 mm, digi beta, and mini DV formats. Entries should not have been publicly screened in New York or New Jersey at least a month before the festival. Entry forms should be accomplished and downloaded from the official New York Horror Film Festival website.
Sacramento Horror Film Festival
Created in 2007, the Sacramento Horror Film Festival has provided a platform for aspiring horror filmmakers to showcase their works while giving horror fans another venue to watch various horror flicks. The festival shows horror movies of different formats such as shorts, features, documentaries, even music videos, animations, and trailers. Aside from screening movies, the Sacramento Horror Film Festival holds concerts, costume contests, interactive games and even skits hosted by personalities garbed in their scariest costumes.
The Sacramento Horror Film Festival also hosts filmmaking workshops in all elements of filmmaking to encourage more experienced or first-time filmmakers to engage in the production of horror films. It has received a lot of raves from the Sacramento press for being an ideal event for real horror enthusiasts. It also uses the historical Colonial Theater in Sacramento which was constructed in 1939.
Sacramento Film Fest: Submission Guide
Filmmakers interested in sending entries to the Sacramento Horror Film Festival should only send in original works of the horror genre or similar genres like suspense and thriller. Related formats like documentaries, music video and animation are also acceptable. There is no strict requirement on the content, although adult material will not be accepted.
Entries should be in DVD or NTSC format. All entries should have been completed after January 1, 2004. Submitted entries in foreign language should include English subtitles. Only one film entry per DVD. Filmmakers can download the application forms from the Sacramento Film Festival's official website.
These are just two of the horror film festivals that have sprouted in the US as of late. Many more film festivals with the same format are being established in different parts of the world.
Photo Courtesy of FreeDigitalPhotos.net