About the Tremblant Film Festival: Last Show 2008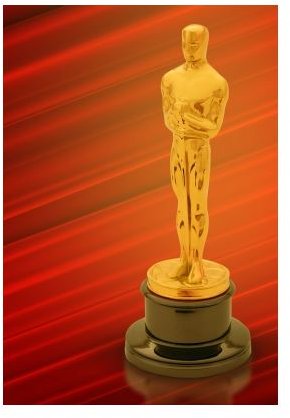 Overview
Are you a movie lover, film maker or professional searching for film festivals in Canada? The Tremblant Film Festival was a highly competitive and well received festival that is unfortunately no longer accepting submissions. Fortunately there are other options for Canadian and International filmmakers alike.
The Tremblant Film Festival was an annual film festival held in Montreal, Quebec, Canada, with it's last event taking place in 2008. The film festival was well received and was an excellent option for film makers in North America to showcase their masterpieces, while giving film critics and fans the opportunity to mix it up with other industry leaders. Through the years it has helped both local films and foreign films gain exposure in the North American region.
The Tremblant Film Festival was a not-for-profit affair showcasing new movies, box office hits and rare films that are often ignored outside of their home countries. It had different categories for a wide range of genres and movie formats. The jury of the film festival usually consisted of respected film professionals with outstanding credentials. These judges were also active working in the Canadian, European and international film making scenes.
Unfortunately, it was unable to renew the event in 2009. The economic climate made it difficult to get enough funding. While it is not currently running, it helped many artists showcase their work.
Background
The film festival had a jury that gave out awards to categories like best film, best director, best actress, best actor, best screenplay and best short film. The audience also had a hand in picking an award for picking the most favorite film, while the Tremblant Favorite Award was given by a special jury.
In the past, the Tremblant festival accepted entries from North America and Europe. The 14 categories included Art-House, Children Live Action, Children Animation, Comedy, Drama, Documentary, Religious, Horror, Sci-Fi, Short, Silent Film, Student, Thriller, and Women. The entries could not have been shown publicly previously, and fresh entries are given priority.
The show's goal was to allow movie makers, movie fans and industry professionals a chance to mingle together in a harmonious atmosphere. Located in Mont-Tremblant, Quebec, it showed movies and hosted guests from all over the world.
Other Options
While an active movie maker or movie fan can no longer attend the Tremblant Film Festival, there are other options in Canada to submit your entries or see brand new movies from all over the world. These include Festival al de Nouveau Cinema in Quebec the Toronto International Film Festival, in Toronto, Ontario; and the Windsor International Film Festival in Windsor, Ontario.
For even more information on film festivals and where you can send entries, check out WILDsound.
Some may be disappointed with the passing of the festival, but as long as there are creative people passionate about film with a story to tell, there will be film festivals to celebrate and encourage new ideas and art forms.