Mill Valley Film Festival: A Non-Competitive Film Festival Entry Submission Guide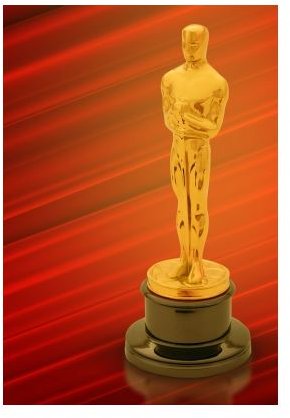 Introduction
The Mill Valley Film Festival is an annual film festival established in San Francisco bay area, California. Since 1978 when it was founded by Mark Fishkin, a California Film Institute director, it has gained a reputation for being a filmmaker's festival. It has become a launching pad of new films and filmmakers. It offers a high profile and prestigious environment for those involved in the filmmaking industry.
Highly Prestigious Event
The 11-day festival sells more than 40,000 film tickets yearly with an estimated 200 filmmakers joining every year. Aside from exhibition of films, there are gala celebrations, seminars, filmmaking workshops, panels and events for the directors and actors. There are different festival sections such as Active Cinema, US Cinema, World Cinema, Valley of the Docs, Children Filmfest and the daily shorts programs called 5@5. A non-competitive festival, the Mill Valley Film Festival does not give out any awards although short narrative films are automatically eligible for nominations to the British Academy of Film and Television Arts/Los Angeles award for short film.
Sending of Entries
Filmmakers interested in sending their entries may do so beginning every April 1st of the year. The film festival accepts short and feature films, animation, documentaries, narratives, video art, new media and experimental film. A feature length film should be at least 50 minutes. Films that are under 50 minutes are considered shorts and thus would qualify under the 5@5 daily shorts program.
The festival screens movies in DVD preview format. It accepts films in exhibition formats of Beta SP, 35mm and Digibeta, although other video formats can be set-up by special arrangement. Submissions should be post-marked before the deadline. Submissions received by the film festival a week after the final deadline will not be accepted.
Extensions
The Mill Valley Film Festival occasionally offers extensions to its deadline particularly for world premier narrative feature films. Filmmakers may get in touch with its programming department to request for a deadline extension. Filmmakers may also submit a work in progress, provided that the film is completed by September. This allows filmmakers who cannot complete their works by the final deadline to make necessary adjustments to their schedules.
Other FAQs
Filmmakers may also send an updated or edited version of a piece they have previously submitted. However, there is a risk that the newer or updated version will not be screened depending on the stage the film is in on the film festival selection process. Filmmakers will have to refer to their submitted new or edited version as "updated screener" outside the envelope before passing the entry to the Mill Valley Film Festival screening committee.
All entries should have been completed in the past 15 months, thus filmmakers are barred from submitting previously submitted works. To inform filmmakers of the status of their entries, the film festival organizers send entry status updates by email during the first week of September. The Mill Valley Film Festival committee does not give evaluations or feedback on films that were not selected for screening.