Creating a Simple Auto-Play DVD in DVD Studio Pro for Quick Viewing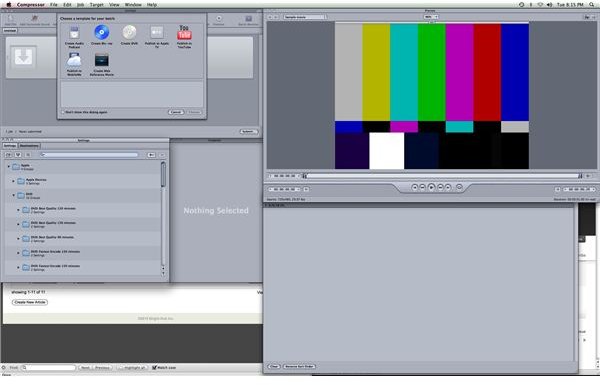 Simplicity in Authoring
DVD Studio Pro tends to be used for creating more involved DVDs, at least up to a point. DVD Studio Pro is a piece of professional DVD authoring software, even though higher level studio films will often have a DVD author that utilizes a more involving program. In DVD Studio Pro the primary focus is on building menus, linking them to tracks, and customizing all so that they fit with the theme of the film and are easy enough to use. If you want to just create a simply auto-play DVD where the video footage plays immediately after the DVD is read then you can do this in DVD Studio Pro as well, though it may feel like a completely different DVD authoring process. Here is an easy DVD Studio Pro tutorial on how to make a simple auto-play DVD.
Proper Compression
Start out by exporting your video track from Final Cut Pro using the attached Apple Compressor. This is the standard workflow, and you are going to want to select one of the standard DVD codecs from the Settings below. Since you are likely not going to put many assets in the simply auto-play DVD other than the video that is being played you may want to select one of the Best Quality settings with the lower minute rating, such as 90 Minutes Best Quality. If the simple auto-play DVD is being used just to show footage to a client, classroom, or financiers then you should use the Fastest Encode version so as to speed up the process. This will lower the overall video quality, but that should be fine for a quick look.
DVD Studio Pro Arrangements
Start a new DVD Studio Pro project and begin by deleting the main menu. In a new DVD Studio Pro project you will only have Menu 1 and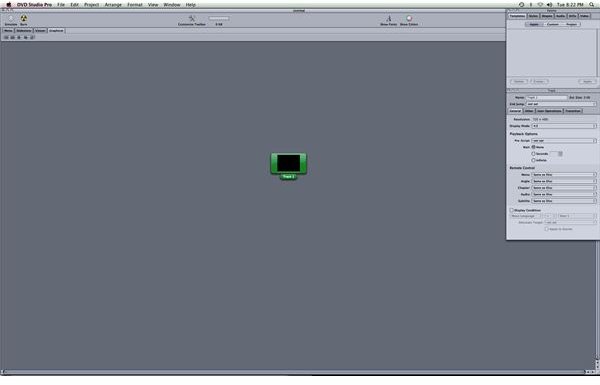 Track 1, and you will only need Track 1. Import your compressed video and audio tracks into the Assets for your DVD Studio Pro project, then drag and drop them into your Track 1. Rename Track 1 whatever you want for organization and then right click it so that you can select First Play. This will ensure that when you put the DVD you authored into a DVD player the track with your video footage will play immediately. Go to the Track menu in the right hand side and select End Jump, then choose the same track that you set for First Play. This will ensure that the track will start over again once it has finished playing the first time. When done correctly the DVD will play through the footage, then start over, with no menus or outside visual materials. You should always check the Simulate before burning the DVD to make sure that it plays the way you intended.