Tips for Selecting and Adding Music to Your DVD Menus in DVD Studio Pro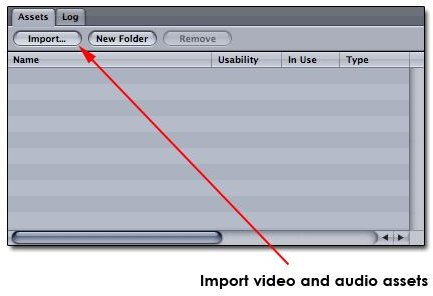 Audio Fixation
In professionally authored DVDs you will find that the menus themselves are largely multimedia environments that are filled with pieces of media themselves. The menus of DVDs on their own can actually be a source of content and will continue the overall themes of the film, often times syncing together photos, slideshows, video clips, and audio samples into a complete presentation. DVD authoring software like DVD Studio Pro from the Final Cut Studio allows you to place music onto menus for background without any problem, but then the question of what type of music you add and when it is appropriate comes up. Here are a few tips for selecting and adding music to your menu systems.
Theme Song
A theme song is somewhat like a branded audio track that helps identify a film. This song can often permeate the public consciousness even more than the film and can remind people of the experience far after the fact. For a main menu in your DVD Studio Pro file the theme song of a film is going to be a great choice as it is going to bring the "trailer experience" right to the beginning menu. This is good as long as you feel that having the theme song ahead of time will get the audience in the right mind set for the film, but if you think that they need a more neutral point of view then you can go with another track.
Shorten Tracks
It is easy to set a song to play all the way through on a menu in DVD Studio Pro, but you will not really want to do this. Most songs that you
may use will be several minutes long, including highs and low that take the audience through a whole experience. Instead, what you want is thirty second snapshots of the high point of a song to be played on repeat so that every time the audience member is on that menu they are getting the visceral moment of that audio track. The best way to do this is to take the song you want into a program like Soundtrack Pro and cut out a thirty second sample. You can then import that sample into the Assets of your DVD Studio Pro project and then have it used in the menu.
Diversity and Theme
You have to meet two somewhat opposing needs in your DVD Studio Pro menu: diversity and theme. You do not want to have the same songs playing at all menus, and you also want some new songs that are not actually in the film itself. At the same time you want to maintain the overall theme and feeling of your film through all the menus. Try to create a large stockpile of songs that you feel really reflect the point of view and aesthetics of your film and then try several of them before assigning them to menus and burning DVDs.