Understanding What Filmmaking Workshops Have to Offer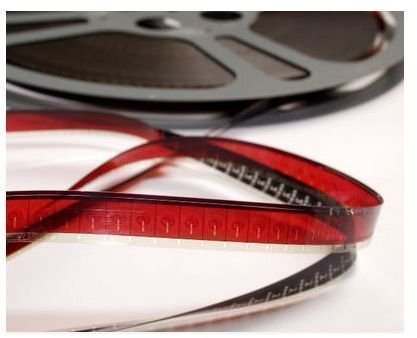 Filmmaking Workshops
Filmmaking workshops are great venues for people to learn how to produce, market and sell their own movies. These filmmaking workshops are usually facilitated by professionals like film directors who know the ins and outs of filmmaking. They have extensive experiences in making movies, and filmmaking workshops is where they share their filmmaking wisdom.
Digital Filmmaking Workshops
One of the most popular types of filmmaking workshops is digital filmmaking workshops. More and more people are getting their hands on digital video cameras, increasing the number of people getting themselves involved in independent digital filmmaking. In these workshops, all angles of filmmaking are discussed. From the stages of filmmaking to the film production equipment, workshops cover all bases that give independent filmmakers the knowledge and wisdom they need to build a successful business out of digital filmmaking.
Specific Workshops
Some filmmaking workshops run the gamut from the actual film production cycle to the stage where a business is built around filmmaking. However, there are workshops that deal with more specific areas of filmmaking. There are workshops that focus on directing movies, while there are some that focus on acting. There are even workshops for preparing a film shooting schedule. All areas of filmmaking are virtually covered already by various filmmaking workshops all over the world. With the advent of web seminars, or "webinars", filmmaking workshops are gaining more ground and reaching a larger audience.
Duration and Venue
If you're seriously thinking of enrolling in a filmmaking workshop, two things that you need to consider are the workshop's duration and its venue. As previously stated, webinars are already being used by workshop instructors to spread their filmmaking knowledge. However, there is still something about learning in a face-to-face environment. The venue of a workshop, therefore, must be reasonably close to where you live if you want to do it after your regular working hours. If you're OK with long distance travel just to attend a workshop, or if filmmaking is your primary source of income, then the venue may not matter at all. The duration is another important consideration in picking a workshop. Its duration will most likely dictate the amount of fees you will be charged with, so be mindful of how long the workshop would last.
Topics
The usual topics covered in generic filmmaking workshops include filmmaking history, script writing & screenwriting, directing, cinematography, camera operation, lighting, film formats, blocking, camera movements, acting, shooting techniques, sound designing, editing, casting, special effects and film distribution. Basically, a full workshop covers the entire filmmaking process. Any workshop that has this kind of coverage and range of topics is a must for budding filmmakers.
Fees
Of course, all the training and the information shared in most filmmaking workshops come at a price. There are filmmaking workshops that are being offered for free but these are usually very basic workshops that will require you further training and a lot more knowledge gathering. Most of the advanced workshops charge fees, which makes sense because filmmaking requires a lot of funding. It is up to you as a filmmaker if you are willing to spend your money in these workshops and how much you are willing to shell out.