What are The Best Open Source Screenwriting Software Programs?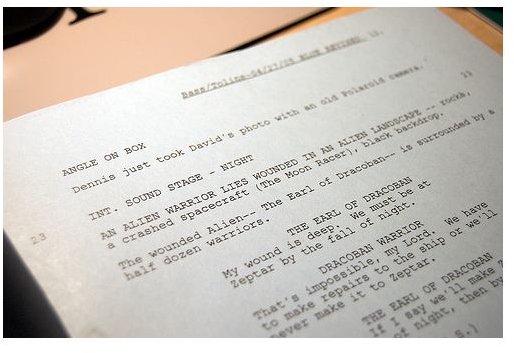 Introduction
Open source screenwriting software systems are basically the new kids on the block. Many people have been moving away from programs like Final Draft to these open source software programs. While this type of program is fairly new, there are two open source screenwriting software programs that have been making the grade.
Page 2 Stage
The lesser known of the two is Page 2 Stage. This program was designed for people who write film/TV scripts, screenplays or even theatrical plays. This free program can be downloaded from Windward Reports, but users still need to create an account to access the program.
While the program can be limited at times, it does allow users to create reports and graphs. These graphs allow users to see how scenes and dialogue will flow. Writers can quickly scan through scenes to ensure that character dialogue stays consistent.
Users who are looking for something very simple to use would benefit for this program. If you are, however, looking for something a little more comprehensive, you may do better with a more comprehensive program. While this program is free to download, there are some websites that are still selling this product. Do not buy it. This program should be free. If you do find a website that is selling the product, go somewhere else.
Celtx
The bigger of the two open source screenwriting software programs is Celtx. Celtx comes with a lot of the features that paid software programs, including Final Draft, charge for. Besides the standard screenwriting features, the software also comes with pre-production software, which will give you are more
comprehensive view of how your screenplay will be shot.
Like Page 2 Stage, Celtx allows you to create reports that will set up character, scene and dialogue flow. But, it also allows you to take it one step further. You can select what options that you would like to deal with it. For example, if you want to focus solely on the dialogue for a character, you can select the Dialog box, and you will be able to see the dialogue individual scenes. Celtx also allows you to add additional elements to your scenes, including props or special effects. This is down via the Breakdown Menu.
While Celtx does have a lot of features of the major screenwriting software programs, it also has a number of glitches. Celtx can run slow if you have a lot of windows or programs open. Other glitches include the program by itself adding tags to elements, the cursor not going where you want it to go or the underline feature not working. Another issue is that there are a number of Celtx folders, which means it sometimes difficult to find your project.
But, overall the program works quite well, and it eliminates the need to spend nearly $200 on screenwriting software programs.