Celtx Tutorial: How to Put Together the Production Schedule Pre-Production Documents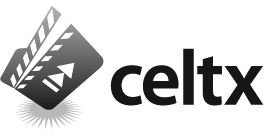 Celtx Pre-Production
Celtx may be the best free screenwriting program available, but it really tries to meet a number of your pre-production needs. Celtx can act as just a top screenwriting software, or a scheduling and planning software package as well. Once you begin working on your script in Celtx you can begin to apply pre-production forms to that script based on the specifics listed in the script. This means that once you create things like characters, scene headings, and other areas as determined by the formatting in Celtx. One of the main pre-production processes that a producer must go through when planning a film is to set up a production schedule. This form has traditionally been prepared separately from the script, but now Celtx hopes to integrate screenwriting into the entire pre-production process as opposed to keeping them separate. Here is a basic Celtx tutorial on how to create a production schedule in your project.
Adding a Production Schedule
When you are working on your script you can begin to put together a production schedule as well. Go to the upper left hand corner you can select the Add button. This will bring a pull down list of several options. Go to the option list and select Production Schedule. Go toward the bottom and choose your specific script from the list of options, which should have already been named.
Working With the Celtx Production Schedule
This will open up your Celtx production schedule that will start out with two views. At the bottom will be a calendar view that you can choose either Month, Week, or Day view. Select one of the days in the Month view and you will be given a popup menu for that day's Event Details. Here you can enter in the title, description, and the time period for that day's events. In this way the calendar function of Celtx will work similar to the Mac calendar system.
In between the top and bottom areas are a series of options and this is where you will select to set the Start of Shooting date and the End of Shooting Date. Just select the Not Set text and you will be able to choose from a popup calendar. To the right of this are Moving and Day Off buttons that you will use to indicate on your production schedule. You will just drag and drop these onto their specific days. In the top view will be all of your scenes listed according to your scene headings in your screenplay. You will go to each of these and select them individually. It will bring up a popup menu where you will indicate how long the page is in eights of a page, the script day, and a description.
Once you fill out this information you are going to drag and drop each scene onto a specific day. Make sure that you have indicated all bits of information about the scene in its block so that it can fill in the right scheduling. You will still need to apply specific decisions about scheduling, such as blocking specific locations together and shooting night scenes all in a row. Once the scene is on its specific day you can select it and then make alterations, such as its shoot time.
You will want to add a few hours for each scene and just make sure that any location changes allow for moving time. When you are ready to share the production schedule you will go to reports and get a calendar view to print it, which is much more detailed than the rest of the top screenwriting programs.
This post is part of the series: Celtx Tutorials
Here are articles with Celtx tips, tutorials, and tricks.