Celtx Tutorial: Tips and Tricks for New Celtx Users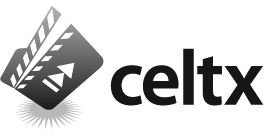 Screenwriting in Celtx
Celtx stands out because it maintains so many of the functions of top screenwriting software, but with that "free" price that is all the rage these days. Celtx is comparable to top screenwriting software like Final Draft, but it is available for free on all platforms and even includes pre-production software inside of it so you are not forced to integrate even more programs into your workflow. Here is a tutorial that will look at Celtx and some tips for getting the most out of it when writing your screenplay.
Scene Heading
As is in most of the top screenwriting software packages, what happens when actually working on the screenplay itself in Celtx is that you will select the type of text you are entering from a pull menu to the upper left of the actual work space. This can be something like Dialogue for dialogue format, a character of some sort, or the scene heading. The scene heading is provided with a grey bar that goes across where you will enter the scene information into your screenplay, which will include whether or not it is inside or out, the name of the location, and if it is day or night. In the lower left hand corner will be a list of all your scenes as indicated by each of your scene headings. Each one will be numbered according to its order in your screenplay, and the number will change if the scene is moved. If you want to jump to a scene to work on it you can just click on it from this Scenes menu, which is a good Celtx tip for speeding up your workflow.
Reports
Celtx offers a lot of tools that people would not normally associate with a top screenwriting software package. Much of this involves documents that you create that are associated with your screenplay, but not actually part of it. In Reports you are actually going to be dealing with getting specific information about each specific scene, the characters, scheduling, and more. When you are working in Celtx go to the bottom below the workspace and hit the Reports tab, which is to the far right and next to Title Page. Here is where you will begin working on associated documents for the production of the screenplay you are working on. If you go here you can go over to the Reports list in the lower left hand corner, where the Scenes menu was in the Script area, and you can select different options. If you just select Dialog or Elements you will be able to select specific characters to see their dialogue or element types to have them listed for each scene, respectively. From here you can also get scene breakdowns and more specific information, all dedicated to isolating items in the screenplay.
Preparing for Breakdown
What you are going to want to do in your screenplay is start identifying the elements you are going to need. You can always do this in a traditional breakdown sheet, but Celtx offers you a special option that not all top screenwriting software packages do. Select the scene heading so that the scene is chosen. Go to the right hand list that has the Breakdown Menu. This will have a whole list of different things that can be in the scene, from characters to props to special effects to animal wranglers. Look over the scene as it is written and begin adding these things. To do this you select one of the options, enter in a name for it, and hit add. This will then add this to the Master Catalogue, and when you work on the breakdown sheets inside of Celtx they will be right there waiting. The best Celtx tip you can have for adding to the Master Catalogue is to be as complete as you possibly can.
Celtx Can Be Slow
Celtx is a great screenwriting program, but at times it can run slowly. An easy and obvious Celtx tip for this is to simply close out other programs that you are running and limit what else may be taking your computers energy.
This post is part of the series: Celtx Tutorials
Here are articles with Celtx tips, tutorials, and tricks.