Is There a Good Windows Movie Maker Alternative? Exploring Your Options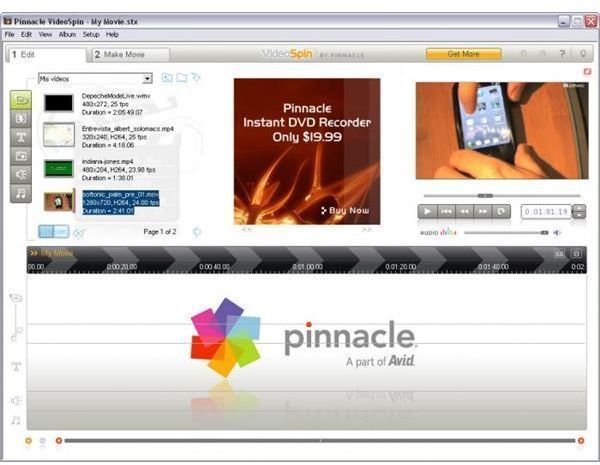 To many who want to get started with video editing without having to purchase software, Windows Movie Maker offers an easy route to fulfilling their wish. Windows Movie Maker which comes bundled with Windows ME, XP and Vista, can perform basic video editing tasks like trimming your video clips, adding transitions, titles and effects among others.
Although it's free and user-friendly, some may have issues with it especially when it comes to the export formats or its stability. The program may hang when it comes to saving the video you've edited. It could also be that you've saved a project and have trouble launching Windows Movie Maker the next time you want to continue work on it.
If Windows Movie Maker has given you a bad user experience or simply does not fulfill your needs, you may be wondering if there are any alternatives to it that would not burn a hole in your pocket.
Below is an overview of two free video editing programs that would make good alternatives to Windows Movie Maker.
VideoSpin (4 out of 5)
VideoSpin is a free video editing program provided by Pinnacle Studio. This program for windows is user-friendly and allows you to drag and drop your multimedia clips (video, images and audio) to the program's timeline. Editing features includes transitions, sound effects and cool titles. An attractive feature of this program is its ability to create scrolling titles, a feature usually found only in expensive software programs.
If you're editing video with the intention of uploading it to video file sharing sites, good news awaits you. VideoSpin allows you to upload to video sharing sites like Yahoo Videos and YouTube. It also allows you to export your edited video in the FLV and MOV formats. In short, if creating video for the web is your cup of tea, VideoSpin is a program worth exploring.
The program, however, does not allow you to capture video from a digital video camera. You could always use Windows Movie Maker for that.
You can download VideoSpin from the company website.
Avidemux (5 out of 5)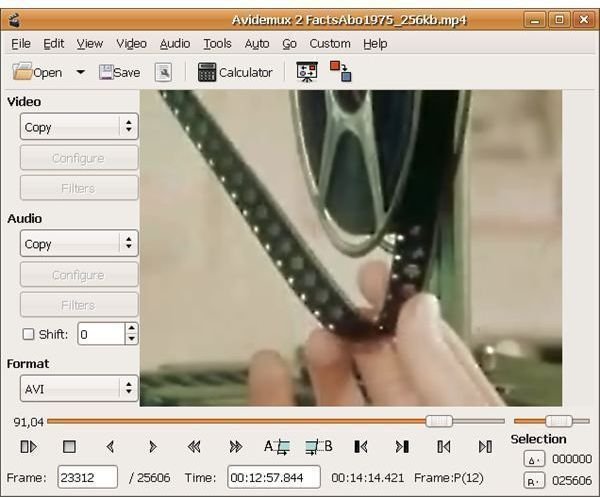 Avidemux is also a free video editing program that works on the Linux, Mac and Windows platforms. With Avidemux you can trim, add filters and even encode video. What's more, you can even reformat and resize your videos.
Apart from that, you could find features that rival top-end video editing programs. The said features are the ability of the program to remove the audio portion of a video file, or remove the video portion and retain the audio part, among others.
Avidemux is well-known for the number of formats it supports. Among the input formats supported are FLV, Matroska, QuickTime, MP4 and 3GP. Among the output formats supported are H264, MPEG 1/2, MP4. MJPEG and Snow.
Avidemux can be downloaded here.
What's your favorite Windows Movie Maker alternative? Leave a comment to let us know!