Best Free Video Conversion Software for Macs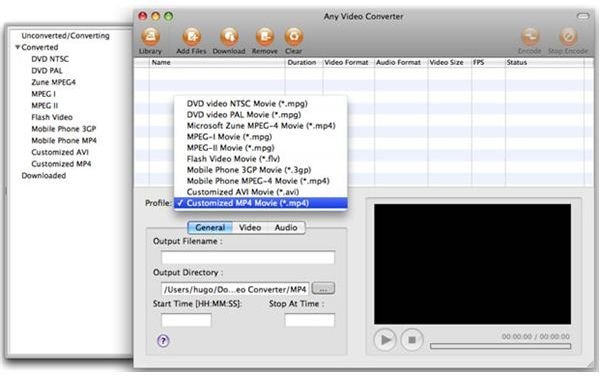 Introduction
When you look for free video conversion software for Macs, there are plenty of choices available. But, you may have specific requirements in terms of the input format to be handled, and the desired output format. So, let us take a look at the top 5 free video converters for Mac machines that produce high quality conversions in a speedy way.
1. Any Video Converter Free for Mac
Any Video Converter Free for Mac is an excellent program that converts most of the currently available video formats like WMV, 3GP, MPEG1/2/4, ASF, MOV, AVI to Mac AVI MPEG version. This software allows the user to convert various video formats to a Mobile phones and Microsoft Zune compatible format as well.
Important features of Any Video Converter Free for Mac OS are:
1. Easy conversion of various video formats to Zune, MPEG ,AVI, DVD, WMV, Flash, DV and MP4.
2. With features like batch conversion and multithreading, there is a tremendous increase in speed.
3. This software has the capability to convert any input video format to a format suitable for your Mobile phone, NTSC DVD, Zune etc with high quality
4. Various advanced settings like frame rate, bit rate, video size are available, which help in improving the output quality.
You can download Any Video Converter Free by visiting this link.
2. Mac Video Converter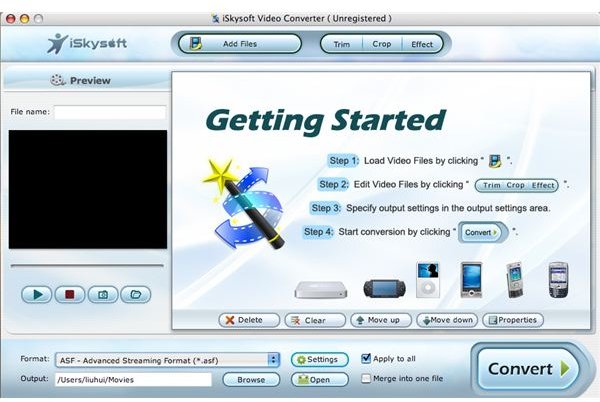 Mac OS users can get high quality video with Mac Video Converter, which supports video formats such as WMV, FLV, RealPlayer, YouTube, AVI, and the likes of them.
Mac Video Converter works well for all famous MP4/MP3 players available in the market like iPod nano, iPod classic, iPhone , iRiver PMP, etc.
The software also supports various formats currently supported by your mobile and other audio/video players.
Additionally, Mac Video Converter also has the capability to trim your videos, join or mix, and crop/edit them very easily. You can find more info on Mac Video Converter here.
3. MPEG Streamclip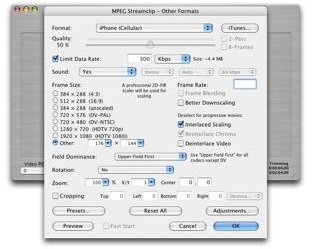 MPEG Streamclip is a free video converter, player, and Mac/Windows editor. MPEGs and various movie file formats can be played with this software.
Additionally, it has features like conversion of MPEG files between muxed/demuxed formats, encode files to iPod supporting format, edit/cut/trim/join videos.
Downloaded videos from YouTube and other online sources can also be played on MPEG Streamclip with good quality.
You can download the latest version of MPEG Streamclip here.
4. Leawo Free Mac Video Converter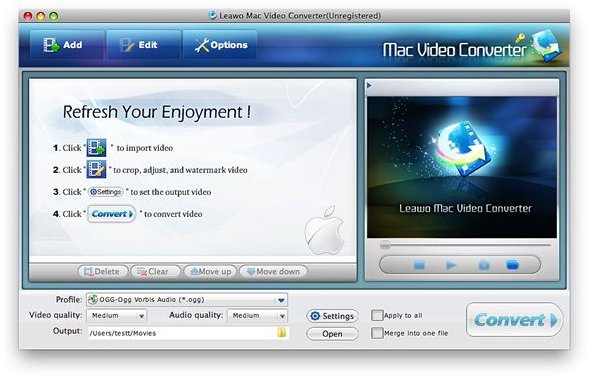 Leawo Free Mac Video Converter converts most of the popularly available video formats like MP4, MPEG, WMV, VOB, MOV to Mac compatible OS.
Its video output is excellent and converts audio and video with high speed and good quality. What's more, it's not just a video converter, as users can view almost all currently available video formats too.
You can easily view files downloaded from YouTube, and other online source on to your Mobile, iPhone, iPod, or Apple TV. You can download the Leawo Free Mac Video Converter here.
5. Kigo M4V Converter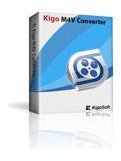 Kigo M4V Converter for Mac OS X converts videos with high quality and super fast speed as it supports batch conversion. This free video conversion software for Macs can handle various video formats such as AVI, MP4, MPEG TS/TP, 3GP, M2TS, and MOV, and convert the input format to any of the abovementioned desired video formats.
Another additional feature available with Kigo M4V Converter is that it can convert audio to video and vice versa with good quality output. A few of the audio formats supported by this software are AAC and MP3.
Kigo M4V Converter allows files of various formats to be played on famous video players like iPod touch, iPod nano, Apple TV, iPhone, Apple TV, PS3, mobile phones and audio/video players as well. More info on the Kigo M4V Converter for Mac is available here.