Learn How to Add Audio to Adobe Premiere - Video Editing Tutorials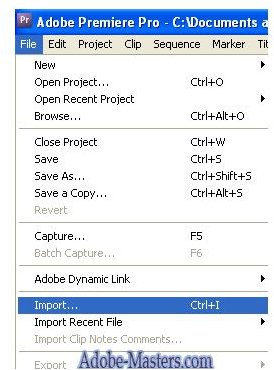 Selecting Audio for Your Video
So, you've just created your video. Now, it's time to add a soundtrack to your glorious creation. But, how do you go about adding audio to your videos using Adobe Premiere? Well, it's easier than you think!
First of all, you need to decide what type of audio that you want to add. If you just want to add music, there are a number of sites where you can obtain free music. You also have the option of buying music from sites like Amazon and iTunes. You just need to be wary of copyright infringement, especially if you plan on marketing your video on sites like YouTube or Vimeo.
But, if you just want a background soundtrack to share with your family, then go ahead and add your favorite Lady Gaga song to the video. You will just have to download the music, and save it to your hard drive.
If you are serious about doing something more than showing Grandma your video, however, you should go with music from some of the free sites like https://incompetech.com/m/c/royalty-free/ or the paid subscription sites like iStockphoto, where you can buy credits to purchase music.
You can also do your own voice-over work by getting a microphone or headphones and recording it onto your computer's hard drive. You can save it as an MP3, and add it to your timeline like the music. This is especially useful if you had planned on taking audio when recording your video, and the audio came out scratchy or low.
How to Add Audio to Your Digital Video
Now, it's time to add your audio to your video in Adobe Premiere. Follow these easy steps to add audio to your digital video.
Open Adobe Premiere Elements.
Create a new project.
Go to File -> Import, and import and open your video.
Now, go back to File -> Import, and select your audio that you have saved onto your hard drive.
Open your audio. Your audio will now appear in the project pane. You can press Shift + 1 if you do not see this window.
You should now see an Audio section on your timeline. Drag your audio to this section.
Your audio will now appear under your video tracks and will sync with it. You can play around with your audio on your timeline. If you want it to come in a few seconds after the video starts, you can move the start of the video a few clicks in.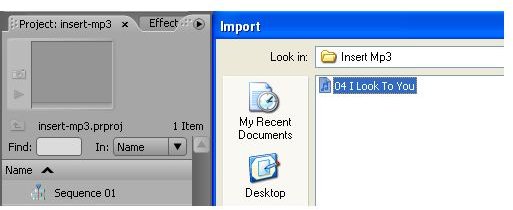 If you want your audio to loop, you can use the pre-installed features in Premiere or download something like Audio Track by Waves, which allow you to add a lot of cool features to your audio and still get the loop effect.