Should I Rent Digital Video Equipment?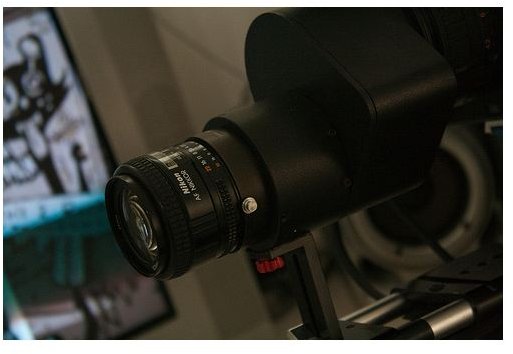 Why Rent Equipment?
Renting equipment isn't always inexpensive, but can be the best alternative in some cases. Usually you can find some good deals with local
stores that do rentals. Video equipment that can be rented include editing systems, monitors, projectors, LCD screens, cameras and accessories, terminal and distribution equipment, etc.
Rental and leasing services for camera equipment create a wide umbrella of confusing issues: Credit, insurance, pick up and delivery, check out and return, invoicing and collections, and so on. Rentals in small towns are priced between 35-45$ per day minus all the bells and whistles that come with your rig. For larger or more cosmopolitan cities you're likely to pay for week long rentals.
It's hardly surprising, then, that digital video camera rental is fast becoming the preferred option for digital video camcorder users who only need to use the equipment for special occasions. With so many available options in technology becoming available these days, there are a plethora of choices for all levels. If you seldom are active in the field upgrading your digital camera regularly is neither a practical, nor a cost-effective solution. So why not go for a more appealing alternative - the latest model for the lowest prices - at a rental shop? Your biggest problem will be booking equipment well in advance of when you'll need it. The video rental industry goes through busy periods where every freelancer on the planet (it seems) has rented out the store. Take time to plan out what it is that you need to accomplish and call in ahead of time to find out who has what you need.
Wait! What do I Need?
The basic rental package, usually includes spare batteries, a charger, camcorder case, manufacturer's manual and a "quick-start" guide. Ease of use varies with the model, but the "Get Started" guide that every rental center should give you as part of the package will help you figure out the use of the main controls (On/Off, record and zoom,etc.). Shop around for the best deals if you're interested in a complete package. Even with the service charge added to the rental cost, on any cost-benefit analysis you'll be getting a great deal.
After you have assessed what it is that you would like to use, explore different models of cameras for different options and usability. Standard models use compact, 60-minute tapes, and can be plugged into the camcorder/playstation inputs on the front of many TVs and video recorders. The playback quality is very good. As a rule of thumb with standard models, the smaller the camera the fewer features it has. Maybe you want to toy around with an optical zoom of a higher grade? Then you'll need to rent one of the slightly larger cameras. Even so, none are that big and all are easy to use for the novice.
Perhaps, you lean another way and are more technical minded. If so, then an HD videocam, offering superb playback quality with four times the number of pixels as standard definition, would allow you to shoot video clearly and edit the video on HDV. However take into account that a very powerful PC is required to use video editing packages. The HDV footage can then be recorded on to a high definition DVD player with marvellous results. Familiarity with the superb picture quality afforded by HD breeds contempt among aficionados for standard models. Renting a videocam allows the technically-minded to practise more demanding techniques and to produce top-class pictures without the substantial outlay involved in buying a top-notch videocam. And reminder: as a perfectionist, you'll need accessories, too, which makes renting an even more attractive, but expensive, option.
Fun additions
Camera bags, tripods with various lengths - the sky is the limit! Accessories make freelancing or just taking good home movies more fun. I recommend an extra battery pack and memory card. Wouldn't you hate to lose good footage because you ran out of memory? After that let your imagination take over. There are many great wonders to behold in video rental. Explore and you'll find just about anything and everything you need.