What Makes the Ideal Home Computer for Video Editing

Video Editing on a Home Computer
With the rise of Web sites like YouTube and the popularity of do-it-yourself video-makers, video editing has never been more popular. But, what exactly do you need to edit on the home computer? What is necessary to make a home computer ideal for video editing?
Images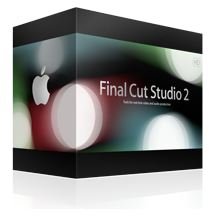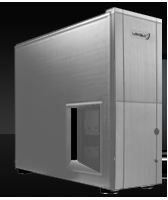 Best PCs for Video Editing
To start out, a workstation like an HP Workstation may be best. The system provides for good performance and a stable working environment. The larger the system is the better. While a laptop may be a popular platform with most people, it is not really recommended for video editing. A tower setup is best because it is expandable and can accommodate all the various means of connectivity. Plus, there's more room for air circulation, reducing the chances of your computer overheating.
The next requirement is speed. A powerful processor like the Intel® CoreT2 Extreme Processor or the AMD Athlon XP 3000+ will correspond to shorter rendering times, less instances of dropped frames and effortless playback.
When editing large chunks of video data, at least 2 Gigabits of RAM is required. A powerful motherboard can also make life easier when video editing. Since storage can be an issue, use ATA hard drives. They can hold large capacities of data. Another feature that could come in handy is having dual monitors. More windows can be open at one time, eliminating the need to open and close windows all the time and streamlining our workflow.
A good graphics card is also a must for home computers that are used for video editing. nVidia Quadro and ATI graphic cards were built for this type of work. Make sure to always have the latest drivers downloaded from the company's Web site before installing any editing software onto your computer.
If you are planning to make more intricate videos over one hour long, a dedicated hard drive of 7200 RPM or faster is highly recommended. As far as operating systems, Windows XP is still recommended for video editors since there are still a number of bugs to be worked out with Vista. Macs are also a good choice for video editing, especially the new Macs. Mac users can now choose from several software programs for video editing, including Apple Final Cut Studio 2 and Avid Xpress Pro 5.7.
For optimal performance, a mulit-format DVD burner can be used to back up large files. Another peripheral that can improve the quality of your video editing output are speakers built for surround sound. This way you can listen to the audio while you work.
There are many systems available that would be ideal for video editing. Maingear Ephex offers many of the required features. You can also build your own system. Whatever you choose to do, speed, memory, a good CPU and adequate graphic cards are a must for any video editor.