How to Create Your Own Travel Video Log & Share it With Friends & Family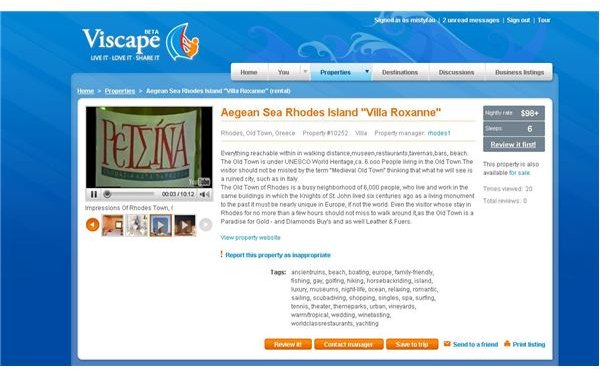 Get a Good Mic
Travel video logs (vlogs) are an amusing way to share your experiences with others. It's fun to star in your own version of the Anthony Bourdain's No Reservations. Well, you can learn how to do this by following some simple steps.
First of all, you need to decide how you want to create it. Do you want to record footage, and then add some voice-over work? Or, do you want to create it on the fly, taking footage of yourself on the scene?
Whichever way you decide to create your footage, you should probably buy a good microphone for the job. The microphone that comes with your camcorder usually won't do the trick, especially if there's a lot of background noise. So, buying one that cuts down unnecessary surrounding noise may be best. Even if you're just going to add some voice-over work to the footage, you still need a good microphone to hook up to your computer.
For more information on microphones, check out Different Types of Microphones To Use When Creating Videos.
Getting the Best Footage
When taking footage of your destination, keep it interesting. Don't simply show a shot of the Grand Canyon; most everyone has seen that. Catch your friends taking a mule ride into the canyon - from the backside. Catch the daredevil doing his latest stunt in the Mojave Desert. You want your video to go viral. Then, make people want to watch it.
Another way to create your video is to use your Web cam and talk about your experiences. This way, you can create your own script, re-record as often as you like and splice in the video that best fits with your storyboard.
Free Editing Software
Once your done getting the footage that you need, you probably will want to edit your travel vlog to make it seem as professional as possible. Luckily, you can find plenty of free editing software programs on the Internet. Windows Free Media Edit and Avedit are good choices, but there are many others that can fulfill your needs.
For more information on free video editing software, read the Best Freeware and Open Source Video Editing Software.
Where to Upload Your Videos
Once you have edited your video, you can upload it to sites like Google, YouTube or Travelistic. You should be warned, however, that sites like YouTube retain the rights to any videos uploaded to their server. So, you will no longer own the rights to your own videos, and YouTube can use it in promotions without compensating you.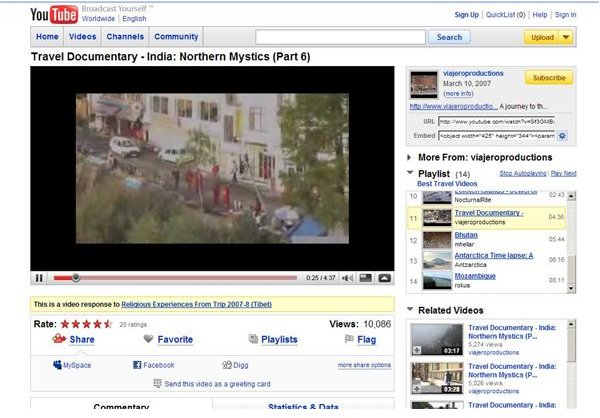 If you wish to add your video to your blog, simply copy the embedding code from the site where you uploaded it. Create your blog, and then paste the embedding code into your blog post code. Then publish it.
You are now ready to share your harrowing, fun or zany experiences with the world.
Examples of Great Vlogs
To see some great examples of travel video logs, go to https://viscape.com/properties/10252/villa_roxanne (her videos are at the end of the photos) and https://www.youtube.com/watch?v=Sf3GMBcyjvg&feature=PlayList&p=201ABC8BD3BAD1B0&playnext=1&index=10.