My Screen Recorder Guide: How to Record Anything on Your Computer Screen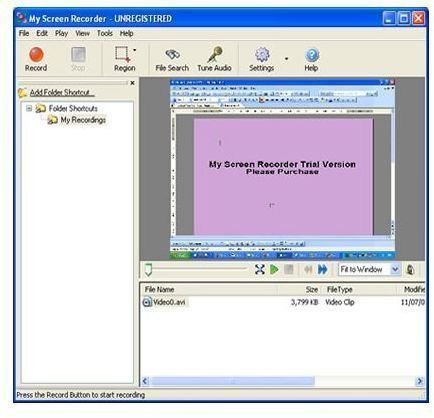 My Screen Recorder is a really neat Windows PC program. It allows you to record everything that you are doing on your computer and then save it as a wmv file. It also records the sound on your computer. My Screen Recorder is great for creating tutorial videos to place online for others to view. Using My Screen Recorder is very easy. In this tutorial I will walk you through how to use the program.
Open the program and let it load. When My Screen Recorder loads, a quick menu will open. You can click cancel in this menu and I will show you how to use the program. Before you click cancel, click the Do Not Show at Start Up field.
Now you should be looking at the My Screen Recorder Interface. At the top of the program you will see the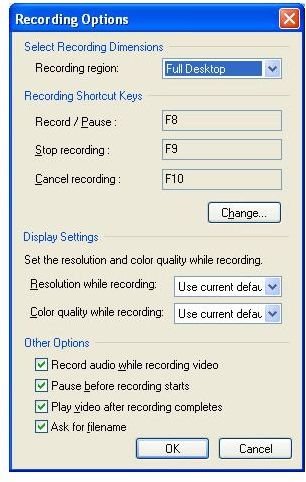 red Record button. Click the Record button and the properties box will open. Once you become more familiar with the program, you can change these options. But for now, leave the options as they are. You will need to remember the keys for recording, pausing, and stopping. You will see these keys in the menu that you are in now. You may need to write the keys down.
F8 - Records/Pauses
F9 - Stops Recording
F10 - Cancels the Recording
You will need to know these three keys. There is a field in the bottom of the box that says Pause Before Recording Starts, tick that field. That way when you click OK on the box, the recording doesn't start right then. You will have to press F8 to start the recording. Go ahead and press OK on the box.
When you are ready to start recording, press F8 on your computer. Record what you want and when you have finished the recording, press F9. When you stop recording, a box will open and ask you to name the video. Type a name for your video in the box. Then click the Save button. The video that you just created will play. Once the video has finished playing, you will be carried back to the screen recorder window.
That's how you record videos of your screen using My Screen Recorder. Your videos will be stored in the My Screen Recorder folder. You can open that folder to view the videos or you can view them in the My Screen Recorder window.
You can download My Screen Recorder and try it for free. To purchase My Screen Recorder, you will need to pay $39.95. You can find out more about My Screen Recorder from their website by clicking here.