Looking at the Best Motivational Books for Beginning Filmmakers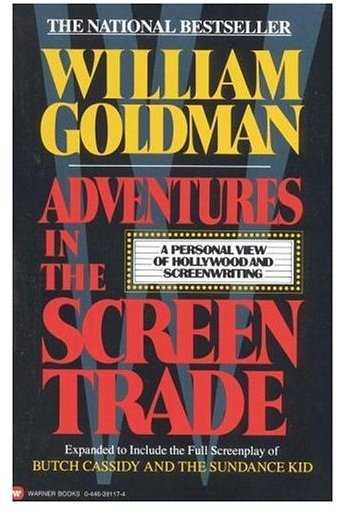 When an aspiring filmmaker attempts to start working on a film it can seem like he faces insurmountable odds. Often there are times that he feels alone and the temptation to give up creeps up on him, threatening to crush his dreams. One thing that can help a filmmaker get past these hard times is the realization that he is not alone, and that others have faced these same situations, insecurities or fears. Even the most successful filmmakers face these roadblocks, and when you see how they overcame them, it can help you work through these problems. One of the best way to learn these stories is through reading their stories. Here are some of the best motivational books for beginning filmmakers.
Adventures in the Screen Trade, by William Goldman
The first book I read that made me want to be a filmmaker was Adventures in the Screen Trade, by William Goldman. People always tell you that everyone in Los Angeles has a script and actually getting yours made into a movie is a one in a million opportunity. That is enough to discourage anyone when they think about those odds. One man who made that gamble and saw it pay off in spades is William Goldman.
Goldman broke into the film business in 1963, and in 1969 sold his script for Butch Cassidy and the Sundance Kid. Not only did he sell it, but he watched as Paul Newman and Robert Redford starred in the movie. Goldman took home an Academy Award for Best Screenplay. While six years seems like a quick turnaround, Goldman did not always have it easy in Hollywood. That is what his book is about. Goldman recounts his highs and lows working in Hollywood, writing scripts as varied as All the President's Men, Misery and The Princess Bride. All along the way, the book remains a quick, easy read from one of the best writers in the business.
It made me want to write scripts and become a filmmaker.
Rebel Without a Crew, by Robert Rodriguez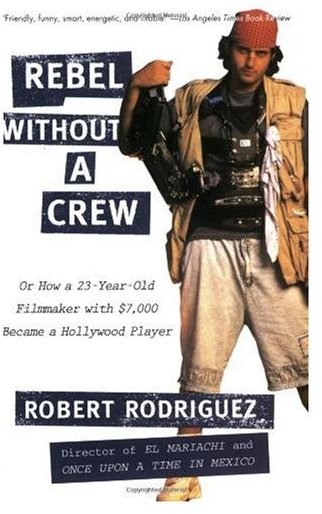 Now, the next obstacle for a beginning filmmaker is realizing that you don't have unlimited resources to make your movie like Steven Spielberg or James Cameron do. You have to make the movie within your budget and, when you realize how little that might be, you might feel like giving up. Filmmaker Robert Rodriguez once stood in those same shoes. He wanted to make a real movie, but realized that he needed money to do it right. In his book, Rebel Without a Crew, Rodriguez explains how he did it.
Rodriguez recounts in his book about how he volunteered for a medical experiment where the researches locked him and other test subjects away in a medical center. While there, Rodriguez wrote his hopeful feature El Mariachi, and also happened to meet another test subject who he cast as the villain in his film. Then, with $7,000, Rodriguez made his movie. A lot has been said about Kevin Smith making Clerks for $25,000 but Rodriguez, a 23-year old Latino filmmaker, took a fraction of that and made an action movie with gunfights and explosions. Then he sold it and became one of the most successful independent filmmakers working today.
This book proved to me that anyone could make their dream film, even without a fortune in financial backing.
Feature Filmmaking at Used-Car Prices, by Rick Schmidt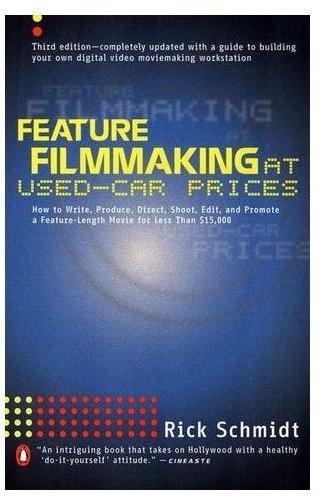 Now, if you want to find one of the best motivational books for beginning filmmakers, it is always good to check out a book that actually motivated one of the biggest movies stars in the world. Feature Filmmaking at Used-Car Prices is the book that Vin Diesel's mother gave him when he was trying to get started in his career. Diesel admits that he used this book to make his first film and credits author Rick Schmidt for showing him how to do it affordably. As an added bonus, on the back cover of the book, Kevin Smith said it is also the book that helped him make Clerks.
That is hefty praise. What the book does is teaches a filmmaker how to make a movie for under $12,000. While that is a little more than Robert Rodriguez used to make his movie, it is still miles less than most movie budgets. Schmidt takes the filmmaker through the step-by-step process of how to get the movie made cheap without hurting the movie. It includes tips to keep in mind while writing the script, how to shoot it cheap, contracts that will help save money down the road and where to sell it when you are finished.
It is also written in a manner that makes the reader want to get out there and give it a shot.
Make Your Own Damn Movie, by Lloyd Kaufman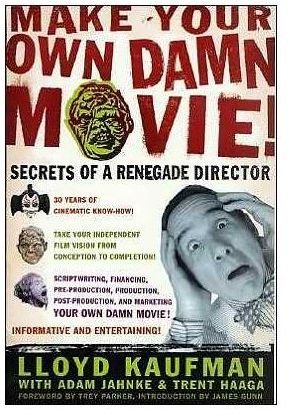 One of the more popular cult independent film studios is Troma. The studio is best known for ultra low budget schlocky movies that cuts every corner imaginable. While it is definitely an acquired taste, they are still making movies, something most aspiring filmmakers dream of doing one day. Make Your Own Damn Movie is a filmmaking book by the head of Troma Studios, Lloyd Kaufman. It also happens to be one of the most entertaining, and inspiring books, about making movies.
Kaufman leads the reader through the steps it takes to understand that you are not about to make the next Citizen Kane, and then explains how to make the movie that is in your heart. Along the way, former Troma team members who made it big stop by to offer their insight, such as Trey Parker (South Park) and James Gunn (Scooby-Doo).
If you are familiar with Troma's output, you will understand the humor that Kaufman writes with but this book is not about making a movie the Troma style, it is about just getting off your butt and making the movie that you want to make.
The First Time I Got Paid For It, by Peter Lefcourt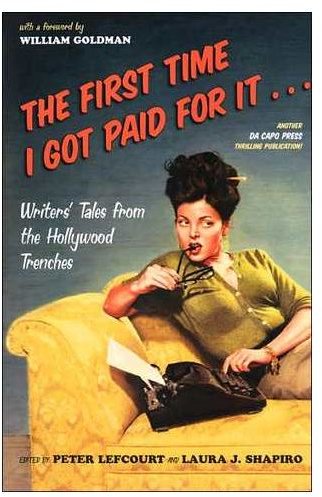 Finally, it is always nice to hear success stories. Every filmmaker wants to see his or her movie up on the big screen. In The First Time I Got Paid For It, numerous Hollywood writers share their stories about the first time they were actually paid to write something for a Hollywood studio. Writers like Alan Alda (Mash), Cameron Crowe (Jerry Maguire), Carl Reiner (The Jerk), Steven Bochco (NYPD Blue) and Chuck Lorre (Two and a Half Men) tell about their first experiences in the system.
It is always nice to hear from the people who made it as they talk about their trials and tribulations starting out. This book provides readers with a plethora of people who did make it and helps inspire the writer and filmmaker in all aspiring artists.
Motivational books for beginning filmmakers can provide the life support any struggling artist needs to get over the humps and finally finish their projects. Making movies is hard work. Thankfully, these books prove that there can be a light at the end of that long, dark tunnel.
References
All information from personal experience reading the books.
Images from Amazon.com