Natural Childbirth Video Tips to Help You Record Your Miracle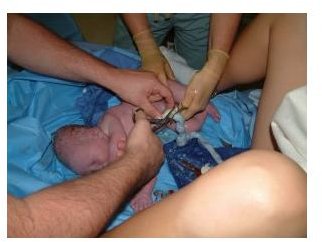 Legalities First
Before you prepare to record the birth of your baby, it is vital that you contact both your physician and the hospital or facility where you plan to deliver and find out whether they allow videotaping during deliveries. Increasingly more doctors and hospitals are banning the use of video cameras and even still photography during childbirth, as they are concerned that families could use the images against them in potential malpractice lawsuits.
At your next prenatal visit, check with your doctor about her policy. She will likely be able to inform you of the hospital's rules as well, although double-checking directly with them is advisable. If your obstetrician or the facility does not permit videotaping, you might wish to consider selecting a different hospital or doctor.
In addition, you may be required to have anyone you film, such as nurses and anesthesiologists, sign a release form. Be sure to read the fine print or find out all of the specifics of the hospital's policy so that you can be as prepared as possible.
Choosing a Photographer
Is the proud new daddy planning to record his baby's entrance into the world? While a vulnerable, pain-filled mother might feel most comfortable with her husband or partner behind the camera, you must also consider his other duties during labor and delivery. If Dad is also Mom's breathing coach, if she wants to be able to squeeze his hands during contractions or expects him to help her bear down when pushing, and if he plans to cut the baby's umbilical cord, it might be difficult - if not impossible - for him to do so while holding a camera.
Consider enlisting a close friend or family member to fill in as photographer, at least during crucial moments. Obviously, it should be someone with whom you are both very comfortable. If Mom would feel awkward exposing herself in front of Uncle Ned, for example, then he is not the right person to ask. Ideally, you should select someone who has some experience with a camera, as well. Finally, make sure your candidate is not particularly squeamish, or your movie might end up with five minutes of the delivery room ceiling when the videographer passes out on the floor.
Another option is to hire a professional videographer to film a natural childbirth video for you. If you are not especially modest and are comfortable spending a bit of money, doing so can result in a polished movie that you will treasure. Should you choose to go this route, seek a newborn photographer or videographer who has experience photographing or filming births.
Again, check with the hospital before making this decision as some facilities limit the number of people who can be in the delivery room with the mother. This is especially true when a C-section is required; in this case, typically only one person is permitted to be present with the mother.
Equipment, Lighting and Angles to Consider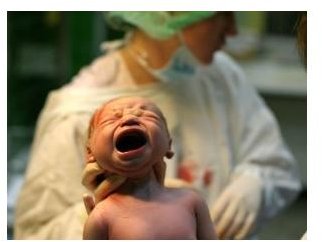 Plan for as many unexpected circumstances as you can imagine and pack accordingly. If you have access to two cameras, bring both of them just in case. Pack extra batteries and memory cards, as well. A tripod will steady the camera and even free your hands, which is especially important if Dad is indeed the primary videographer.
Consider filming in black and white, as it lends a nostalgic, sentimental air to the video and still shots while also toning down some of the more graphic images that might be a bit much for your toddler, Grandma or even the new parents to view in the future.
Delivery rooms usually offer lots of lighting so that the nurses and doctors can see clearly during the birth, so you should have adequate light for filming. If you are taking stills as well, avoid using a flash to prevent obstructing the medical team's view or hurting the newborn's sensitive eyes.
The mother should clearly specify how much or how little she would like filmed during the birth. Childbirth is completely natural, but some women are more discrete than others and may want to avoid displaying certain areas of their body. On the other hand, some new moms might want to be able to see the entire birth experience from a different perspective and throw modesty out the window. There is no right or wrong decision. It is up to the videographer to angle the video camera in such a way that it does not record more than desired.
Alternative to Video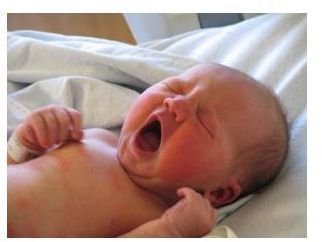 Another option is to take copious still photos and use them to create a slide show set to music. This allows you to select the images that are the most meaningful to you and put together a touching movie. Start with images from your pregnancy such as ultrasound pictures, Mom's belly growing and the nursery setup. Round out the show with pictures of loved ones holding the new baby for the first time and Dad wheeling Mom and the newborn to the car for their ride home as a family. With software such as Windows Movie Maker, you can even arrange a composition of both video and still images for a truly unique home movie.
No matter which method you opt for, take in every moment of your baby's birth. Just as the video will remind you of that special day, your memories will warm your heart for a lifetime.
References