The Production Coordinator Job Description, How to Become One, and Where You Go from There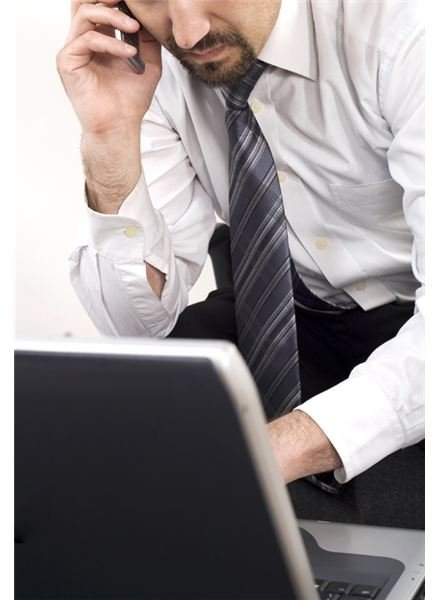 Early Career
The starting positions in the professional film industry have some common start points, but they tend to branch away from themselves pretty quickly. Almost everyone working in the film industry started, in at least some capacity, as a production assistant. It is from there that they go to other positions, setting the trajectory for their career as it will happen afterwards. For many people newer to the industry, and more established veterans, the production coordinator is a position that is going to bring a lot of growth potential and interaction with a production. Here is a look at how to become a production coordinator, what they do, and what it leads to.
What the Job Entails
The production coordinator job description really deals with exactly what the name lists, which is to coordinate the production. This position
often stays in the production office working along side the second assistant director, unit production manager, and producer. Like many people in the production department, the production coordinator job description can shift depending on the staffing and needs of the production. They will almost always be under the direction of the unit production manager and will work to set up different elements of the production, such as working with vendors, arranging locations, as well as securing equipment and crews. They will also often deal with the production assistants, working with the key PA to do have the production assistant complete certain tasks.
When they are actually performing their job they may end up doing things ranging from budgeting to ensuring that props are delivered, but the standard is that they will arrange for things to take place as dictated by those above them such as the UPM and the line producer. What tends to remain constant is that the production coordinator usually stays away from the actual shooting set itself, but will be in the onsite production office. This can change for client based projects run through a production company, such as a commercial, where they may alternate between the location and the home office. Either way, the function will be to coordinate and arrange things rather than to deal with the shooting workflow as it is happening. The pre-production process will require the production coordinator from the start, and they will usually see the entire production process through to the end.
Moving On Up
If you want to find a production coordinator job you will need to have experience on set that is relatively significant, and it would be nice if your experience has taken you into the production office more than once. The production coordinator position is one that often comes after a person has worked professionally as a production assistant, though things like assistant to the producer or 2nd second assistant director may end up coming in between. This position is also a good stepping stone to then work your way up either into the assistant director department or into a production manager job followed by line producer and eventually a full producer. This changes between the types of work you are doing, whether it is freelance on films and commercials or as staff at a production company that does client work.
Getting the Job
If you are actively trying to find a production coordinator job you should show the type of experience and education that you have to prove you are ready to essentially make the leap to the second tier of your career. This means that you need to have dealt with a number of productions but acting as producer, assistant director and director on student films is also going to augment your professional credentials
to show that you have had some experience arranging a production. Smaller short films like that rarely have a production coordinator, so you will have to show your experience by doing broader positions that would encompass those tasks as well. If you are working on a staff as a production coordinator, that will likely not be your only job unless you are dealing with a larger company, and you may also end up acting as an assistant to the production manager or producer.
The primary way to be able to find a paid job as a production coordinator is to have acted as one previously on a film production. This actually does become an option on lower budget feature film projects, such as Screen Actor's Guild Ultra Low Budget projects. It is on many of these productions that you may end up being able to find assistant, key PA, 2nd second assistant director, and production coordinator jobs that act as internships or very low stipend paid positions. These will give you the relevant experience that will not forgo the necessary experience as a professional production assistant, but will augment it and help you to make the transition when you do.
References
Source: Author's own experience.
Photos: Images from Stock.Xchange.
This post is part of the series: Film Career
Articles concerning different aspects of starting a career in the professional film and video industry.