Software Review: DVDVideoSoft for Mac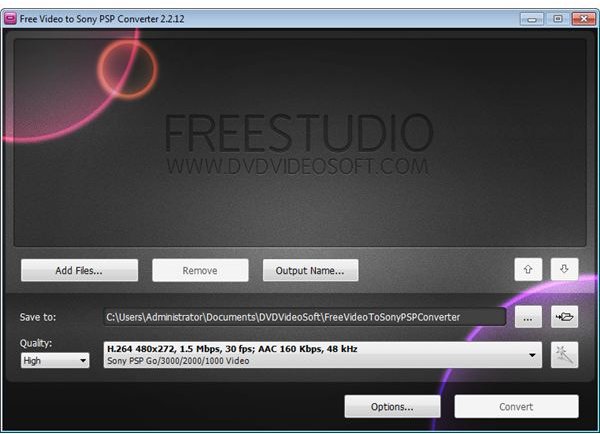 DVDVideoSoft offers free programs for both the Mac and PCs. These free programs range from MP3, iPhone and DVD converter programs. DVDVideoSoft for Mac programs allow you to perform a variety of conversions. The question becomes whether free is worth downloading.
YouTube Conversion (4 out of 5)
The short answer to this question is yes. DVDVideoSoft offers many great programs, but one of the issues is that you have to download each program individually. This can certainly be a pain, and the company only offers a bundled package for Windows, not Mac. In spite of this minor setback, however, the programs themselves work very well.
One of the best programs offered by DVDVideoSoft is the YouTube Downloader to MP3 Converter for Mac. This program helps you to quickly download YouTube videos, especially HD videos. The interface is easy to use, and the program is very fast.
After you download your videos, you can then convert them into other formats, ensuring that you can view the videos on different players. You can convert videos into formats like the following:
DVD
AVI
MP4
MP3
MPEG
WMV (Windows video)
The resulting quality of the video is quite good, which is very surprising for a free video program.
Video Conversion (4 out of 5)
Another great program is the DVD Video Converter. This program can convert DVDs into video formats. This free video conversion program is broken up into different programs, including the following:
DVD to PSP

DVD to MP4

DVD to AVI

DVD to iPod and iPhone

DVD to BlackBerry

DVD to AppleTV, PS3 and Xbox.
These programs convert your DVDs into files supported by your Apple devices, especially the iPod and iPhone. Since many of Apple's products have proprietary software, it's difficult to play certain files. The DVD conversion programs ensure that your videos play on all Apple devices as well as other types of devices.
You have the choice of different output presets, including MP4 and AVI. These are formats supported by both the iPod and the iPhone, but you can also play these formats on different devices:
BlackBerry
PSP/PS3
AppleTV
Standard PC or Mac
The reason this product didn't get a 5 out 5 for conversion is that you may have trouble playing certain converted files on your devices, especially your iPhone. For some reason, the file will convert, but your iPhone will read it as corrupt or indicate that it's an invalid format. If you do have an issue, you can submit a request for help on the company's website. While the response isn't immediate, customer support will get back to you in a couple of days.
Ease of Use (4 out of 5)
While each of these programs is a little different, generally the interface is set up the same way. This makes it very easy to learn the different programs. For example, to convert files using the Free Video to MP3 Converter, you follow the below steps:
Download and install the program.
Open up the program by going to Start and then All Programs. Go to DVDVideoSoft, and then programs. Click on Free Video to MP3 Converter. If you added an icon to your desktop, you can just double-click that icon.
When you open the program, you'll see the main screen and several buttons underneath this window.
Now, add files to the window by selecting the Add Files button.
Give your file an Output Name, and select the location to where you would like to save your file. To change the location, select Browse, and select the new location.
Select the Quality and the format.
Click Convert to convert the file. It usually only takes a few seconds to convert your files. These programs are very fast.
If you want to change the theme of the file, you can do this by going into Options and then Theme. You can also add tags to your video by selecting the Tags button. You can select from preset tags, or add new ones. The default output name is the same as the input name, but you can change that name to anything that you want.
The main problem with these programs is figuring out which one to use. There are so many of them that you'll find yourself wading through features to figure out which one can actually do what you need.
Bang for Buck (4 out of 5)
Overall, DVDVideoSoft for Mac offers many different free usable programs. The user interfaces on all of them is extremely intuitive, ensuring that beginners will quickly catch on to how to use this program. As previously stated, the major drawback to these programs is that you have to individually download each program, which can be time-consuming.This, however, also ensures that you only get the programs that you want.
You really can't go wrong with the DVDVideoSoft programs, and you certainly can't beat the price – free! Plus, many of the other available options just don't provide you with enough usability. Switch Audo Converter for Mac only converts audio files, and you have to pay for the converter once the free trial period runs out. The only one that may give DVDVideoSoft a run for its money is Any Video Converter Free for Mac. Again, however, it's limited to just video conversion. DVDVideoSoft gives you plenty of options for converting a variety of media.
Remember to download the program from the company itself or from reputable third party sites, including CNET. If you download free programs from other non-trusted websites, you increase the possibility of getting a virus. You can determine whether a site is reputable if you have any type of anti-virus software program. These usually have a green check mark next to sites that are safe. If you are unsure of a site, do not click on the link, or download anything from the site.
References
Image Source